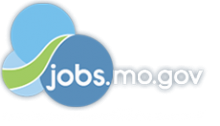 Job Information
PennyMac

Closing Review - Mgr, Rtl Ops

in

St. Louis

,

Missouri
Overview
The Retail Operations Manager is responsible for enabling and perfecting technical processing performance, productivity, quality and service delivery. Critical to the success of this role is the incumbent's ability to influence behavior and ensure consistency in workflow and organizational approach. Average team size will be 10 employees.
Job Description
Effectively manage the competing objectives of output and quality.

Achieve quality performance results at PennyMac standard or above.

Ensure operations team operates in accordance with established Retail Operations organizational design, workflow, role and task assignment standards.

Maximize the use of technology and limited documentation programs to enhance the customer experience and achieve the highest levels of efficiency.

Conduct regular meetings to ensure open communication, mutual understanding of team and fulfillment site goals and objectives.

Ensure there is a spirit of cooperation within the fulfillment sit and with other PennyMac departments. Serve as an escalation resource to resolve customer complaint issues.

Establish and communicate to employees the requirements and accountabilities for superior job performance.

Encourage initiative and recognize employee achievement.

Perform other related duties as required and assigned

Demonstrate behaviors which are aligned with the organization's desired culture and values
Ideal Candidate will have the following:
Working knowledge of Fannie, Freddie, FHA and VA guidelines

Proficiency in use of computers and software

Results oriented and performance management focused

Exercises good judgment; Effective organizational skills

Ensures there are current plans to guide the work unit and they are understood

Manages workflow to enhance productivity and minimize stress

Must be highly proficient in Excel and Word

Must be a team player with strong attention to detail and able to work independently

Proven track record at delivering timely and accurate information in a fast-paced environment

Excellent critical thinking, problem solving, mathematical skills and sound judgment

Financial Services and, if possible, mortgage industry experience preferred

Strong business acumen and ability to interface with executive management
Years of Experience:
5
Education:
Bachelor's Degree
Need help finding the right job?
We can recommend jobs specifically for you!
Requisition ID 20-19362
Location US-MO-St. Louis
Position Type Regular
Category Management
Education Bachelor's Degree
Years of Experience 5