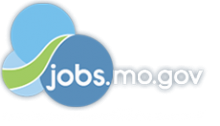 Job Information
The Boeing Company

Cloud Architect

in

St Louis

,

Missouri
The Boeing Company is seeking a Cloud Architect (CA) to join their Boeing Enterprise DevSecOps team in Saint Louis, MO, Fairfax, VA or Colorado Springs, CO .
These positions will focus on supporting the Boeing Defense Systems (BDS) business organization.
As a CA you will help guide the Boeing Enterprise DevSecOps transformation across all business units. The successful candidate will design, implement, and maintain a modern CI/CD system to build, test and deploy containerized microservices in a fast paced agile environment. We seek candidates who have proven skills in SRE, DevOps, software development, test automation, and system automation.
These positions will place you in roles where you have the opportunity to make an impact on the results of our project. The DevOps team offers a collaborative mentoring environment where you have the opportunity to learn from or lead others.
Position responsibilities:
Drive the architectural implementation of our Cloud based development environment

Develop and Enhance our DevOps operations in multiple Cloud Service environments

Perform in the entire software development life cycle of the DevOps tool chain

Collaborate on idea creation and development of the DevOps tool chain

Support the ongoing lifecycle maintenance of the DevOps tool chain

Support the software quality efforts of our Boeing product deliveries to our customers
Technology areas these positions will be focused on are:
Agile product development

Continuous integration, testing, and delivery

Automated system testing, integration, and deployment

Work closely with developers, testers, and system engineers from multiple product teams

Suggest modifications to the DevSecOps Cloud Architecture to improve efficiency, resiliency and workflow

Research and pitch new tools/products to the team
This position requires the ability to obtain a US Security Clearance for which the US Government requires US Citizenship. A final U.S. Secret Clearance Post-Start is required.
Basic Qualifications (Required Skills/Experience):
BS in Computer Science or Computer Engineering or MS in Computer Science or Computer Engineering

Experience in software development, systems engineering, or integration and test experience with mission systems on tactical platforms

Strong programming skills in Java, Python, Go, or C++ Experience working with and supporting systems with Linux Operating System (OS)

Proficient in technologies such as Kubernetes, Istio, Rancher, Git, Helm, Ansible, Chef, Docker, Prometheus, Grafana, and AppDynamics

Strong understanding of at least one cloud platform such as AWS, GCP, or Azure

Experience on Automation and CI/CD techniques and design patterns

1+ years' experience with Docker and/or Kubernetes with a microservices technology

Understanding of security controls such as DoD Risk Management Framework (RMF), or Health Insurance Portability and Accountability Act or Sarbanes-Oxley Act.
Preferred Qualifications (Desired Skills/Experience):
Strong knowledge of the CI/CD process including debugging, test, and integration of software tools.

Strong knowledge of Amazon, Microsoft and Google cloud infrastructure

Strong communication skills and a self-starter that can thrive in a distributed remote work environment.

Understanding of secure software development methodologies and Security First mindset.

Understanding of designing and implementing full stack/Microservice CI/CD infrastructure.

Understanding of Istio/Service Mesh

Have the ability to set up, and manage a tool-chain using tools such as Jenkins, Gradle, Maven, Artifactory, ELK, SonarQube, Jira, Prometheus, Fluentd, Helm, DataGrid, JBoss, Cloud Suite, OpenShift, Docker and more.
Typical Education & Experience:
Education/experience typically acquired through advanced education (e.g. Bachelor) and typically 15+ years' related work experience or an equivalent combination of education and experience (e.g. Master 13+ years' related work experience).
Relocation:
This position does not offer relocation. Candidates must live in the immediate area or relocate at their own expense.
Referral Bonus:
Referral to this job is eligible for bonus
Bonus amount: $1500 USD
Drug Free Workplace:
Boeing is a Drug Free Workplace where post offer applicants and employees are subject to testing for marijuana, cocaine, opioids, amphetamines, PCP, and alcohol when criteria is met as outlined in our policies.
Additional Information:
All information provided will be checked and may be verified.
Please apply as soon as possible for this role as recruitment may commence before the end date .
At Boeing, we strive to deliver a Total Rewards package that will attract, engage and retain the top talent. Elements of the Total Rewards package include competitive base pay and variable compensation opportunities.
The Boeing Company also provides eligible employees with an opportunity to enroll in a variety of benefit programs, generally including health insurance, flexible spending accounts, health savings accounts, retirement savings plans, life and disability insurance programs, and a number of programs that provide for both paid and unpaid time away from work.
The specific programs and options available to any given employee may vary depending on eligibility factors such as geographic location, date of hire, and the applicability of collective bargaining agreements.
Please note that the salary information shown below is a general guideline only. Salaries are based upon candidate experience and qualifications, as well as market and business considerations.
Colorado summary pay range: Min: 120,000 – Max: 200,000
Boeing is an Equal Opportunity Employer. Employment decisions are made without regard to race, color, religion, national origin, gender, sexual orientation, gender identity, age, physical or mental disability, genetic factors, military/veteran status or other characteristics protected by law.