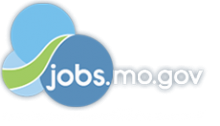 Job Information
IBM

Consultant - Incident Response & Proactive Services-IBM X-Force

in

St Louis

,

Missouri
Introduction
Information and Data are some of the most important organizational assets in today's businesses. As a Security Consultant, you will be a key advisor for IBM's clients, analyzing business requirements to design and implement the best security solutions for their needs. You will apply your technical skills to find the balance between enabling and securing the client's organization with the cognitive solutions that are making IBM the fastest growing enterprise security business in the world.
Your Role and Responsibilities
As a Senior Consultant for the IBM X-Force Incident Response & Intelligence Services (IRIS) team, you will manage all aspects of a security engagement from inception to completion. The application of formal and structured methodologies to provide customers with a consistent level of quality that reflects the knowledge and experience of IBM is a must. You will develop and present accurate and timely deliverables to customers outlining appropriate technical solutions, next steps, and accurate conclusions. Finally, you will possess a strong ability to evaluate and improve the effectiveness of incident response security policies and programs in use. Consultants are required to work within occasional 24x7 requirements, 25% travel both domestic and international.
In this role you will have demonstrated skills in various elements of Incident Response, conducting computer intrusion investigations, and have a strong foundation in cyber security policy, operations and best practices; ideally in large enterprise environments. You will have familiarity with Windows and Linux enterprise environments and enterprise technologies such as Active Directory/Azure AD, group policy, firewalls, EDR/NGAV, IPS/IDS, SIEMs, etc. Excellent written and verbal communication skills are required. When not responding to breaches, you will conduct enterprise threat hunting, help clients develop incident response plans, facilitate tabletop and purple team exercises as well as provide other strategic security services related to incident response.
In this role you must have 5 years of technical and professional experience in the following:
Experience in technical and consulting skills with subject matter expertise in one or more of the following specialties: incident response, systems administration, disaster recovery, business continuity, computer forensics and/or network security.

Experience managing technical security projects either as a consultant or internal security practitioner.

A thorough understanding of network protocols, network devices, computer security devices, secure architecture & system administration in support of computer forensics & network security operations.

Significant hands-on experience with hardware/software tools used in incident response, computer forensics, network security assessments, and/or application security.

Experience with assessing and developing enterprise-wide policies and procedures for IT risk mitigation and incident response.
Strategic Assessment Expertise:
Examine and analyze available client internal policies, processes, and procedures to determine patterns and gaps at both a strategic and tactical levels. Recommend appropriate course of action to support maturing the client's incident response program and cyber security posture.

A strong familiarity with various security frameworks and standards such as Mitre ATT&CK, ISO 27001/2, PCI DSS, NIST800-53, 800-171, and applicable data privacy laws and regulations.

Demonstrated experience with planning, scoping, and delivering technical and/or executive level tabletop exercises, with a focus on either tactical or strategic incident response processes. Ability to incorporate current trends and develop custom scenarios applicable to a client.

Diverse understanding of cyber security related vulnerabilities, common attack vectors, and mitigations.

Capable of developing strategic level incident response plans as well as tactical-focused playbooks.

Ability to manage tasks and coordinate work streams during incident response investigations.
Required Technical and Professional Expertise
Demonstrated ability to work with and advise senior and executive level clients regarding strategic and tactical processes of Incident Response.

Advanced understanding of information security governance concepts, including familiarity with elements of cyber security incident response plans, incident response management, and lifecycle.

Ability to gauge maturity level of an organization's incident response program by applying industry best practices, while being cognizant of an organization's industry, size, budget, and threat profile.

Ability to communicate technical findings & concepts to key stakeholders.

Capable of working independently as well as providing leadership on internal projects and client engagements.

Strong ability to communicate to customers of varying technical levels.
Preferred Technical and Professional Expertise
Certified in CISSP, GCIH, GCFA, GCFE or equivalent.

Skills and experience with cloud platforms like IBM Cloud, AWS, GCP & Azure.
About Business Unit
IBM is a leading provider of enterprise security solutions. Named by industry analysts as a leader in 12 security market segment categories, IBM Security is a multi-billion dollar business that is rapidly growing. In an industry focused on building walls, IBM Security is focused on creating an open, connected security ecosystem that leverages AI and cloud to help clients improve compliance, stop threats, and grow their business securely.
Your Life @ IBM
What matters to you when you're looking for your next career challenge?
Maybe you want to get involved in work that really changes the world? What about somewhere with incredible and diverse career and development opportunities – where you can truly discover your passion? Are you looking for a culture of openness, collaboration and trust – where everyone has a voice? What about all of these? If so, then IBM could be your next career challenge. Join us, not to do something better, but to attempt things you never thought possible.
Impact. Inclusion. Infinite Experiences. Do your best work ever.
About IBM
IBM's greatest invention is the IBMer. We believe that progress is made through progressive thinking, progressive leadership, progressive policy and progressive action. IBMers believe that the application of intelligence, reason and science can improve business, society and the human condition. Restlessly reinventing since 1911, we are the largest technology and consulting employer in the world, with more than 380,000 IBMers serving clients in 170 countries.
Location Statement
For additional information about location requirements, please discuss with the recruiter following submission of your application.
IBM intends this job to be performed entirely outside of Colorado.
Being You @ IBM
IBM is committed to creating a diverse environment and is proud to be an equal opportunity employer. All qualified applicants will receive consideration for employment without regard to race, color, religion, gender, gender identity or expression, sexual orientation, national origin, genetics, pregnancy, disability, age, veteran status, or other characteristics. IBM is also committed to compliance with all fair employment practices regarding citizenship and immigration status.