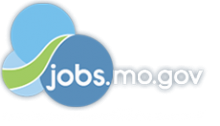 Job Information
Lumeris

Customer Service Associate

in

St. Louis

,

Missouri
In order to apply for a position at Lumeris, you must create an account using your email address and a password of your choosing. This account will allow you to receive notifications each step of the way through the job application process. With these updates, you'll never have to wonder where you are in the process. Additionally, we can easily send pertinent documents to you for your review. Once you create the account, you may apply to any position you feel is a good fit without having to re-enter information. Thank you for your interest in Lumeris.
Position:
Customer Service Associate
Position Summary:
As a Customer Service Associate, you will answer calls and clearly and concisely, respond to questions, handle issues and provide guidance on transactions, inquiries or complaints from both internal and external customers. External customers include members and providers for 1-2 health plans/communities. You will document and resolve inquiries by using established best practices and educate members and providers about available products and services. You will adhere to compliance requirements and CMS standards, use exceptional customer service soft skills with technical accuracy and provide first call resolution.
Job Description:
Role and Responsibilities:
Respond to customer calls accurately and professionally including correct grammar and a friendly tone while also demonstrating a genuine delight to serve

Resolve customer service inquiries for 1-2 communities which could include: benefit and eligibility information; billing and payment issues; customer material requests; physician assignments; authorization for treatment; Explanation of Benefits (EOB); and more

Handle escalated situations and act urgently when necessary

Make outbound calls as needed including but not limited to members, providers, pharmacies, hospitals etc. to resolve issues

Issue form letters & forms when appropriate

Investigate and respond to general and complex inquiries and document in the system as appropriate

Interact with other departments including Enrollment and Medical Management to resolve issues

Adhere to compliance requirements and CMS standards

Willing and able to work flexible hours including weekends during part of the year as well as overtime when needed
Experience, Qualifications and Education:
High School diploma or equivalent and at least 6 months of related experience with the demonstrated ability to perform the responsibilities outlined in the Job Description

Familiarity with computer and Windows PC applications and the ability to learn new and complex computer system applications

Working knowledge of Microsoft Outlook, Word, Excel and Power Point

Excellent verbal communication skills including the ability to clearly and professionally speak to associates and customers at all levels

Detailed oriented and organized

Strong investigative and problem-solving skills

Able to read, comprehend and accurately follow instructions in a constantly changing environment

Able to type 30-45 wpm

Prior health care or insurance experience preferred

Prior experience with FACETS is a bonus

STRONG commitment to Service Excellence and delivering a Best in Klas customer service experience that results in a Five Star CMS rating

Bi-lingual is a plus
Lumeris is an EEO/AA employer M/F/V/D.
Location:
St. Louis, MO
Time Type:
Full time
Join Our Growing Team!
Lumeris is a value-based care managed services operator for health systems and providers seeking extraordinary clinical and financial outcomes. Lumeris aligns providers and payers across populations with technologies, processes, behaviors and information to achieve high-quality, cost-effective care with satisfied consumers — and engaged physicians.
Lumeris with Essence Healthcare, its inaugural client and learning laboratory with more than 60,000 Medicare members in Missouri and Illinois, has averaged a CMS rating of 4.5 Stars for the last ten years and produced the highest consumer and physician satisfaction scores in the industry along with significantly better clinical outcomes and lower costs. For more information, go to www.lumeris.com.
Why Join Lumeris?
At Lumeris, you will be part of team that is focused on solving the nation's healthcare problem, and you will be able to contribute to our purpose. Our environment is fast-paced, change-oriented and focused on growth and employee engagement. At Lumeris, we know that talent is best utilized when given the opportunity to succeed. That is why we have removed the boundaries that inhibit success and focus on fostering an environment that allows employees to utilize their talents.