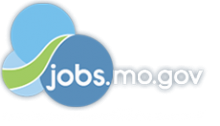 Job Information
CACI International

Cyber Security Operations Specialist II with TS/SCI & IAT Level II Certification and CSSP Analyst

in

St. Louis

,

Missouri
Job Description
Do you like working with high performing teams? Are you self-motivated and enjoy a challenge? We invite you Invent Your Future with CACI International!
CACI is growing and we are looking for Cyber Security Operations Specialists II who are committed to success, bring innovation and are ready for their next challenge!
Why CACI? Click for Testimonials!
Read about CACI's Strategic Vision http://investor.caci.com/
Follow Us and Share on LinkedIn
What You'll Get to Do:
Provide Cyber Tier 3 services, which is 24x7x365 coordination, execution, and implementation of all actions required for the containment, eradication, and recovery measures for events and incidents.

Tier 3 services includes malware and implant analysis, and forensic artifact handling and analysis. While not in a period of incident response, persons will conduct continuous exercises and dry runs in order to improve response outcomes in the event of a cyber-incident.

Provide advanced cybersecurity analytics (ACA) services which aggregates and analyzes products, data, and information to identify trends and patterns, anomalous activity, provide situational awareness of the customers networks, missions and threats, and provide operational recommendations, visualizations, tuning requests, and custom signature creation to the CSOC and other internal and external stakeholders.

Provide cyber threat intelligence services for the collection, fusion, analysis, creation, and distribution of threat intelligence from government entities, commercial feeds, open sources, and other partners to obtain situational awareness of the threat environment.

Cyber threat intelligence services shall develop and disseminate reports and tippers to internal and external stakeholders based on events, alerts, and incidents on customer systems and networks.

Cyber Threat Intel Services - Provide cyber threat intelligence services on an expanded 12x5 service support level during core hours and on-call support with two-hour response time during non-core hours.

Cyber Tier 3 will provide on-site expanded 24x7 Tier 3 Services at customer site.

Advanced Cybersecurity Analytics will provide advanced cybersecurity services on an expanded 12x5 service support level during core hours and on-call support with two-hour response time during non-core hours.

Implements and monitors security measures for communication systems, networks, and provide advice that systems and personnel adhere to established security standards and Governmental requirements for security on these systems.

Designs and implements data network security measures; operates Network Intrusion Detection and Forensics; conducts performance analysis of Information Systems security incidents; develops Continuity of Operation (COOP)/Disaster Recovery (DR) plans and supports certification of Information Systems and Networks.

Supervises operation of Electronic Key Management System, other information security duties, and Public Key Infrastructure.

Understands and applies more advanced concepts and processes to daily activities.

Assists more senior level technicians, specialists, and managers in their activities.

Can perform all tasks of lower level technicians or specialists.

Works individually and actively participates on integrated teams

Requires minimal guidance and direction from more senior level technicians, specialists, and managers. Provides guidance to lower level technicians and specialists.
You'll Bring These Qualifications:
Must be a US Citizen with an Active TS/SCI Security Clearance

High School diploma / GED + 8 years or Associate Degree + 4 years or Bachelor's Degree + 4 plus years' experience working in Cyber Security Operating Host Based Security System (HBSS), firewalls, Intrusion Prevention Systems, Intrusion Detection Systems, other point of presence security tools, Virtual Private Networks, and related security operations.

Must have the DoD 8140.01 and DoD 8570.01-M IAT Level II and CSSP Analyst.
These Qualifications Would be Nice to Have:
IAT Level III

TS/SCI W/ Polygraph
What You'll Get To Do: https://careers.caci.com/TCS
What We Can Offer You:
We've been named a Best Place to Work by the Washington Post.

Our employees value the flexibility at CACI that allows them to balance quality work and their personal lives.

We offer competitive benefits and learning and development opportunities.

We are mission-oriented and ever vigilant in aligning our solutions with the nation's highest priorities.

For over 55 years, the principles of CACI's unique, character-based culture have been the driving force behind our success.
Job Location
US-St. Louis-MO-ST LOUIS
CACI employs a diverse range of talent to create an environment that fuels innovation and fosters continuous improvement and success. At CACI, you will have the opportunity to make an immediate impact by providing information solutions and services in support of national security missions and government transformation for Intelligence, Defense, and Federal Civilian customers. CACI is proud to provide dynamic careers for employees worldwide. CACI is an Equal Opportunity Employer - Females/Minorities/Protected Veterans/Individuals with Disabilities.