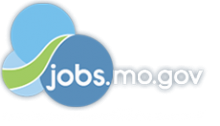 Job Information
Pfizer

Director, STL Laboratories (Chemistry, Microbiology and Environmental Control)

in

St. Louis

,

Missouri
ROLE SUMMARY
Leads the site's Chemistry, Microbiology and Environmental Control Laboratories.
ROLE RESPONSIBILITIES
Ensures that the site's Chemistry, Microbiology and Environmental Control laboratories meet defined quality standards, objectives and regulatory commitments.

Ensures cost effective activities/programs are implemented in compliance with regulatory standards, company policies, practices, and processes.

Collaborates with responsible colleagues to ensure qualification/verification, calibration and maintenance of laboratory equipment and test methods are complete and meet quality standards.

Ensures the integrity of laboratory documentation and data

Ensures that laboratory investigations and notifications to management meet quality standards and procedural requirements.

Ensures inspection readiness of the laboratories and manages interaction with customers and regulatory inspectors in the laboratories.

Fosters teamwork and colleague development.

Provides guidance and coaching to laboratory colleagues and provides direction/approval of activities and decisions.

Ensures proper use and short/long term planning of assets, budget, and personnel.

Establishes the annual budget for the relevant laboratories.

Ensures that contracts and statements of work are maintained for external vendors.

Ensures collaboration and common practices where applicable within the Chemistry, Microbiology and Environmental Control laboratories as well as with the other site laboratories .

Collaborates and consults with appropriate Center groups to ensure alignment with Corporate and/or Divisional requirements regarding corporate guidelines, best practices, and reporting requests.
" Candidate demonstrates a breadth of diverse leadership experiences and capabilities including: the ability to influence and collaborate with peers, develop and coach others, oversee and guide the work of other colleagues to achieve meaningful outcomes and create business impact."
QUALIFICATIONS
BA/BS in a life science. MA/MS or MBA preferred.

Minimum of 10 years of experience in pharmaceutical laboratories. Preferred sterile injectable, medical device and/or combination drug/device experience. Experience in Quality Assurance preferred.

Minimum of 5 years QC management experience in a cGMP environment with demonstrated success in directing and developing colleagues.
PHYSICAL/MENTAL REQUIREMENTS
Position requires regular onsite attendance -this position cannot be performed on a remote or telecommute basis on a short or long term basis. Most work will be accomplished working from the office desk, and attending meetings. Walking within the office areas, manufacturing facility as well the laboratory area. May require traveling from one site campus to another (approx. 11 miles apart). Ability to travel (limited basis).
While performing the duties of this job, the employee is occasionally exposed to general laboratory and/or manufacturing areas; work near moving mechanical parts; toxic or caustic chemicals; the noise level in the work environment is usually moderate; required to stand; walk; sit; talk or hear; must occasionally lift and/or move up to 25 pounds; specific vision abilities required by this job include ability to adjust focus.
Must have the ability to simultaneously multi-task across multiple capabilities and functions and handle multiple competing priorities and requirements, including performing site and functional responsibilities, responding to frequent e-mail and phone communications and attending multiple meetings and conference calls. Note that these activities may not be time bound to core hours or presence at the site.
NON-STANDARD WORK SCHEDULE, TRAVEL OR ENVIRONMENT REQUIREMENTS
Must be willing and able to work beyond the hours typically defined as a "regular" workday, which may or may not include weekends and holidays. Individual must be safety conscious and be willing to work in a team environment.
The job is open only to Protected Individuals (as defined by 8 U.S.C. § 1324b(a)(3), namely, Citizens or Nationals of the United States, Lawful Permanent Residents ("green card holders"), Refugees and Asylees.
Other Job Details:

Last Date to Apply for Job: January 20, 2021

Eligible for Relocation Package: Yes

Eligible for Employee Referral Bonus: Yes
Sunshine Act
Pfizer reports payments and other transfers of value to health care providers as required by federal and state transparency laws and implementing regulations. These laws and regulations require Pfizer to provide government agencies with information such as a health care provider's name, address and the type of payments or other value received, generally for public disclosure. Subject to further legal review and statutory or regulatory clarification, which Pfizer intends to pursue, reimbursement of recruiting expenses for licensed physicians may constitute a reportable transfer of value under the federal transparency law commonly known as the Sunshine Act. Therefore, if you are a licensed physician who incurs recruiting expenses as a result of interviewing with Pfizer that we pay or reimburse, your name, address and the amount of payments made currently will be reported to the government. If you have questions regarding this matter, please do not hesitate to contact your Talent Acquisition representative.
EEO & Employment Eligibility
Pfizer is committed to equal opportunity in the terms and conditions of employment for all employees and job applicants without regard to race, color, religion, sex, sexual orientation, age, gender identity or gender expression, national origin, disability or veteran status. Pfizer also complies with all applicable national, state and local laws governing nondiscrimination in employment as well as work authorization and employment eligibility verification requirements of the Immigration and Nationality Act and IRCA. Pfizer is an E-Verify employer.
Quality Assurance and Control
#LI-PFE