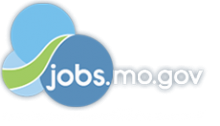 Job Information
The Salvation Army - Metro Division

DRS Data Entry Specialist

in

St. Louis

,

Missouri
Overview
The Salvation Army, an international movement, is an evangelical part of the universal Christian church. Its message is based on the Bible. Its ministry is motivated by the love of God. Its mission is to preach the gospel of Jesus Christ and to meet human needs in His name without discrimination. Our team is committed to "Doing The Most Good"! At our Midland Divisional Headquarters in St. Louis, MO we have an opening for a DRS Data Entry Specialist. This is a salaried position that comes with a great benefits package which includes medical, dental, and life insurance, 13 paid holidays a year, vacation time, sick time, personal time, and is eligible for participation in the company funded pension plan after one year of service. The starting pay will be $35,568.00 a year.
The DRS Data Entry Specialist will enter and review daily data entry and output originating through case management. Perform data processing duties necessary to support case management database and provide reports internally and externally.
Responsibilities
Essential Functions:
Input case files and activities into agency required information management systems: Homeless Management Information Systems (HMIS), Salvation Army Information Management System (SIMS), Community Referral System (UniteUS),

Create and send out monthly Data Reports from required information management systems to Funders and internal departments.

Assist in maintaining data accuracy and integrity, working with the DRS Case Managers in performing the necessary information processing tasks that ensure data validity.

Work with Finance Department to ensure data outputs are consistent.

Perform data entry duties as needed.

Assist the Program Manager in generating special correspondence related to disaster work including but not limited to acknowledgment letters, returned check letters etc.

Answer telephone calls, transfer calls, take messages as appropriate.

Maintain data and client confidentiality.

Maintain positive work atmosphere by behaving and communicating in a manner that fosters good relationships with clients, co-workers and supervisors. This includes, but is not limited to, such actions as: resolution of conflicts in a professional manner; courteous treatment of staff, visitors and clients; respect of others property and person; and professional and appropriate communication to and about clients, co-workers and supervisors.

This job description should not be interpreted as an all-inclusive list. It is intended to identify the essential duties and requirements of the position. Employee will follow other instructions, and perform other related duties, as may be required by hi/her supervisor. Reasonable accommodation may be made to enable individuals with disabilities to perform the essential job functions.
Qualifications
Minimum Qualifications:
Bachelor's Degree strongly preferred. High school diploma or equivalent with data management training and two years' experience in data entry acceptable. Combination of training and experience will be considered.

Requires strong computer skills with knowledge and experience working in software applications to include databases, word processing, spreadsheet, and e-mail.

Must have good written and verbal communication skills and demonstrate good time management skills.

Being a self-starter in work performance and well organized in task prioritized is a plus.

Details and attention to details are required.

Physical and Working Conditions

Must be capable of performing the above essential duties in an office environment to include using a computer, answering phones, etc. Most work will be indoors in a temperature-controlled environment.

Employee Status

Full-time: Full-time 35 hours/week for 1 year with possible extension dependent on grant funding.

Normal work hours will be determined with supervisor. However, working additional hours including some weekends may be required.

Realizing The Salvation Army is a part of the Christian church, employees are expected to conduct themselves in a professional manner and project a positive image to others. This includes appearance as well as verbal communications and other behaviors.

The Salvation Army, as a religious organization, is exempt from participation in federal and state unemployment insurance programs.

EEO-M/F/D/V
Job LocationsUS-MO-St. Louis
Job ID 2021-18201
of Openings 1
Category Social Services
Type Temporary Full-Time