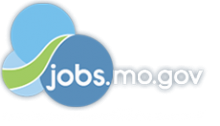 Job Information
NANA

Electrical Maintenance Lead

in

St. Louis

,

Missouri
Electrical Maintenance Lead
Description
Akima Intra-Data (AID) is fiercely focused on innovation and continuous improvement. Our flexible, full-spectrum portfolio of base operations support services enables our customers to reduce operating costs, improve productivity and enhance the value of their existing assets. Our personnel enjoy competitive benefits packages and challenging roles in work environments committed to safety, diversity and opportunity for career growth. As an Alaska Native Corporation (ANC), 100% of our company's profits go back to our more than 14,000 Iñupiat shareholders that have resided near and above the Arctic Circle for more than 10,000 years. Our business helps support their way of life and contributes to the survival of a culture that has thrived in a challenging environment.
Responsibilities:
This full-time position assists the Facility Operations Manager in the execution of electrical tasks related to the Operations and Maintenance (O&M) of all facilities and other real property, utility plants and systems, and grounds at the End User's campus site.
The Electrical Maintenance Lead:
Supervises and directs work schedules for all (High and Low Voltage) shop personnel, including subcontractors.

Tracks work status, completion and coordinates pass down of work orders and preventative maintenance work.

Makes recommendations as to the hiring, promotion, disciplinary and termination of personnel.

Prepares and presents weekly/monthly Technical Progress Reports as required.

Inspects and diagnoses problems to determine corrective actions / repairs in all the trade levels.

Advises O & M Manager of major problems and recommend corrective action.

Conducts random inspections to review work while in progress. Ensures procedures are being followed while making certain highest level of quality standards are met.

Reviews completed site work to verify compliance in accordance with applicable plans, procedures and all governing codes.

Interfaces with customers as required maximizing productivity and minimizing lost time.

Maintains adequate levels of tools, equipment, and other maintenance supplies.

Processes departmental timesheets and submits them in a timely manner for review by the O&M Manager.

Responds to emergency site maintenance as required.

Confers with and advises other management personnel regarding maintenance projects and priorities.

Supports other department staff as needed or directed.

Coordinates with other trade and warehouse personnel in the identification of proper and correct materials, parts assemblies and requirements for a variety of requisitions necessary for the job/task.

Keeps the O&M Manager appraised of unique situations and problems encountered.

Completes all PMs and repair projects on time and on budget.

Ability operate Government or AID-owned motor vehicles and/or other equipment.

Assists and supports other departments, staff and/or trade groups as needed or directed.

Adheres to the established AID safety and personnel policies and standard operating procedures. Performs other related work as required or assigned.
Qualifications
Minimum Qualifications:
High school graduate or equivalent GED.

Five (5) years' experience in facilities operations and maintenance.

Five (5) years' experience in a leadership or supervisory capacity.

Knowledge of various electrical equipment including, but not limited to High Voltage Switchgear and Distribution Equipment, Generators, and Low Voltage Distribution Systems.

Experience with:

Preventative Maintenance on high voltage (HV) equipment

Familiar with NETA testing requirements (0-34, 500V) HV distribution equipment

Pad mounted and substation transformers and associated switchgear.

Extensive knowledge of hand and power tools.

Extensive knowledge of applicable codes and standards.

Computer knowledge, especially in Microsoft Office Suite.

Mature judgment and ability to work with minimal supervision.

Ability to deal with a variety of people in a professional, courteous manner in diversified situations.

Valid driver's license.

U.S. Citizenship.

Ability to pass background and drug screen.Ability to lift 25 pounds and team lift 50 pounds.
Desired Qualifications:
Possess or able to obtain and maintain a Top Secret security clearance with eligibility to access Sensitive Compartmented Information.

Ten (10) years' in management of operations and maintenance.

Active State Master Electrician License.

Understanding of Government contracts, correspondence, reports and records.

Presentational skills and/or public speaking ability.
The duties and responsibilities listed in this job description generally cover the nature and level of work being performed by individuals assigned to this position. This is not intended to be a complete list of all duties, responsibilities, and skills required. Subject to the terms of an applicable collective bargaining agreement, the company management reserves the right to modify, add, or remove duties and to assign other duties as may be necessary. We wish to thank all applicants for their interest and effort in applying for the position; however, only candidates selected for interviews will be contacted.
We are an equal opportunity employer. All applicants will receive consideration for employment, without regard to race, color, religion, creed, national origin, gender or gender-identity, age, marital status, sexual orientation, veteran status, disability, pregnancy or parental status, or any other basis prohibited by law.
We are committed to Equal Employment Opportunity and providing reasonable accommodations to applicants with physical and/or mental disabilities. If you have a physical and/or mental disability and are interested in applying for employment and need special accommodations to use our website to apply for a position please contact, Recruiting Services at job-assist@akima.com or 571-353-7053. Reasonable accommodation requests are considered on a case-by-case basis.
The dedicated email and telephonic options above are reserved only for individuals with disabilities needing accessibility assistance to apply to an open position using our website.
Please do not use the dedicated email or phone number above to inquire on the status of your job application.
In order for our company to stay compliant with government regulations, please apply on line. Please DO NOT email resumes or call in lieu of applying online unless you have a physical and/or mental disability and need assistance with the online application.
Job: Installation, Maintenance & Repair
Primary Location: US-MO-St. Louis
Shift: Day Job
Req ID: AID00396