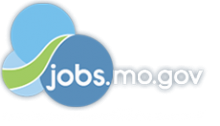 Job Information
Neighbors Credit Union

Electronic Services Support Specialist

in

St. Louis

,

Missouri
Overview
Are you looking for a role to combine your awesome people skills, enthusiasm for technology and decision-making abilities? Do you want to work in a position that is on the cutting edge of technology? The Electronic Services Support position will provide support, monitor, and maintain the credit union's electronic services and related products
Who you are:
You are great with technology and enjoy problem solving! You are excited to work in a fast-paced environment. You will use your problem-solving and decision-making skills to ensure awesome service and swift resolutions.
Who we are:
Neighbors Credit Union is a growing, not-for-profit, full-service financial institution that was established in 1928 in St. Louis. Here our employees have a simple purpose: to provide awesome member experiences! And at Neighbors Credit Union, you will be part of a team that always puts people before profits.
Our Mission:
Providing awesome member experiences through innovative products, superior service, and trusted advice, while strengthening our community with financial education. We are dedicated to the success of our members and employees to ensure we are the financial institution of choice.
Responsibilities
Provide support to staff and members to troubleshoot electronic services issues. Work with staff to find resolutions. Provide reference documentation and tools to assist staff.

Provide support to members to troubleshoot electronic services issues. Work with members to understand the problem and offer a resolution.

Prepare the remote deposit daily check file for submission to the Federal Reserve Bank. Review checks following our check deposit guidelines.

Keep abreast of online banking enhancements and maintenance. Work with management to keep the credit union members informed on electronic service enhancements, troubleshooting, updates, and maintenance issues.

Monitor activity for risk and fraud. Review reports and investigate risky activity. Ensure we are protecting members and the credit union from losses. Work with Member Solutions on fraud investigations.

Monitor activity for service quality and availability. Ensure we are providing exceptional service as product enhancements are available, technical issues arise and maintenance is performed. Keep management informed as service levels fall and offer recommendations for improvement.

Prepare reports to monitor and audit electronic services and related products to ensure accounts are properly set up. Monitor the activity and perform account maintenance as needed.

Treat members and employees with respect, deliver what we promise and thank the member and the employee for their business/request. Follow up with staff and members to ensure we are exceeding their expectations.

Identify areas for improvement, changes in procedures, new developments, or changes in electronic services or products. Review the member electronic experience and address areas of improvement to enhance the member experience. Consider ease of use, service usage penetration, product education, promotions, and tips to help members gain the most benefit from their electronic services.

Prepare reports to demonstrate credit union electronic services trends, usage, and budget variances.

Prepare activity reports as requested related to membership and electronic services.

Other duties as assigned.
Qualifications
Experience:
Six months to two years of experience in a credit union or other financial institution.
Education:
High School Education or equivalent.
Knowledge:
Knowledge of electronic services, procedures and principles, credit union operations, and credit union philosophy. Possess strong literacy in computer applications and use of technology. Knowledge of Microsoft Office; including Word, Excel, Access, Outlook, and Power point preferred.
Skills:
Courtesy, tact, and diplomacy are essential elements of the job. Work involves personal contact with staff, members and outside vendors.

Ability to identify and solve or report basic hardware and software problems.

Ability to make independent judgments regarding electronic services standards and operating procedures. Exceptions outside of policies and procedures require recommendation, review and approval from advanced level electronic services staff.

Ability to prioritize and make recommendations, within guidelines and procedures

Ability to effectively communicate orally and in writing with all levels of management, vendors, members, and coworkers

Strong literacy in computer applications and use of technology

Microsoft Office; including Word, Excel, Access, Outlook, and Power point.
Rewards
This position is full-time! You will be eligible for benefits including medical, dental, life insurance, disability insurance, flexible spending accounts, and a 401(k) plan with matching contributions.

At NCU, we believe hard work should be rewarded. Your compensation will include opportunities for monthly bonuses and incentives.

We have excellent opportunities for career advancement and professional development.
Job LocationsUS-MO-St. Louis
Posted Date1 week ago(2/18/2021 2:37 PM)
Job ID2021-1764
of Openings1
CategoryAdministrative/Clerical