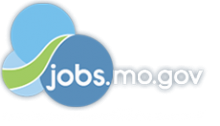 Job Information
M. C. Dean, Inc.

Electronics Technician 1 - St. Louis, Missouri

in

St. Louis

,

Missouri
Electronics Technician 1 - St. Louis, Missouri
Location:St. Louis, Missouri
Req. Number:4529
Description
M.C. Dean isBuilding Intelligence™in the form of cyber-physical solutions for the nation's most recognizable mission-critical facilities, large-scale infrastructure, and global enterprises.
Our success relies on great people delivering innovative projects and solutions for Fortune 100 companies and the most recognized agencies in government, defense, and security.
Join our more than 3,000 employees worldwide who engineer and deploy automated, secure and resilient power and technology systems; and deliver the management platforms essential for long-term system sustainability. Together we are creating the integrated systems and technologies that shape the built and cyber-physical world.
We offer an excellent benefits package including:
A competitive salary

Medical, dental, vision, life and disability insurance

Paid-time off

Tuition reimbursement

401k Retirement Plan

Military Reserve pay offset

Paid maternity leave

Requires a TS/SCI with polygraph

Interpret electrical control panel drawings. Have the ability to design and layout control panels from conception. Ability to update electrical schematics to reflect finished product. Communicate with CAD draftsman to facilitate drawing updates.
-Ability to select electrical and mechanical components as per specifications and or NEC requirements for control panels. Select enclosure types and sizes as needed per specifications or NEC requirements.
-Ability to fabricate control panels including design, layout, install components, wire and test the finished product.
-Ability to wire, test, and troubleshoot control panels integrated with PLC's, Variable Frequency Drives, and other Solid State control devices manufactured by manufacturers such as Rockwell Automation, Square D/Telemecanique, Siemens, GE, etc.
-Install finished control panel at project site. Commission and test control panel to specifications and document as required.
-Ability to interpret control wiring schemes within an Industrial environment. Replace, install, and relocate control circuits and components within an active industrial manufacturing process. Troubleshoot control circuits and components within a live Industrial operational environment.
-Understand and observe Safety practices and procedures
High school diploma with four years of experience as an electronics technician.
Certified Fiber Optics Technician
Journeyman Electrician
Preferred manufacturer certifications
​Physical Ability Requirements:
Lifts at least 100 pounds at one time and 60 pounds for an extended period of time.

Relocates a 12-foot stepladder without assistance.

Works at various heights up to 60 feet and can climb and maintain balance on scaffolds, aerial lifts, catwalks and all types of ladders.

Walks, climbs, lifts, squats, crawls, kneels, pushes, pulls and reaches overhead on a routine and repetitive basis.

Possess good vision (may be corrected vision), the ability to see in color, and the ability to hear and communicate in English.

May use a standard ladder without exceeding the weight limit while carrying tools.
EOE Minorities/Females/Protected Veterans/DisabledVEVRAA Contractor