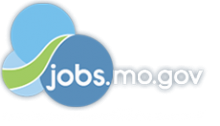 Job Information
Legrand NA

Engineering Tech- Quality

in

St. Louis

,

Missouri
At a Glance
Legrand has an exciting opportunity for a Engineering Tech- Quality Control to join the OCL Architectural Lighting Team in St. Louis, MO.
ROLE:
Support customer directly with post sales installation, service & technical questions.

Support Inside sales with both pre and post sales questions and issues.

Evaluation, testing and root cause analysis of returned, defective and site issues.

Support production / manufacturing by assisting in quality issues during builds and well as post shipment issues.

Support engineering by creating prototypes, running test cycles, assisting in product development, overseeing new and existing safety listing (UL, ETL, etc.) documentation, testing and factory visits. Photometric and lifecycle testing.
What Will You Do?
MAIN JOB DUTIES:
Oversee Customer service issue from initial report to closure.

Evaluation testing of returned goods.

Design and Maintain Quality KPI's for OCL.

Make recommendations for changes to design, construction assembly process of fixtures and related components.

Perform research to determine the effects of the Technical change on other related technical documents and products.

Oversee photometric and LM-79 testing as required.

Perform other engineering clerical work and projects as required.

Support others in sale / engineering / production as requested with various tasks.

Performs other similar and related duties as required.
Required Skills
EDUCATION:
Associate's degree (A. A.) or equivalent from two-year College or technical school in Quality Control, management, metal fabrication, welding, HVAC, Automotive bodywork, electronics or similar career path.
EXPERIENCE:
Minimum three (3) years related experience and/or training; or equivalent combination of education and experience in metal fabrication or electronic assembly and testing.
SKILLS/KNOWELDGE/ABILITIES:
Basic understanding of how products are configured. Basic understanding of how components are utilized in the manufacturiing process and in product lines.

Average computer skills, knowledge of word processing, spreadsheet, presentation and data base software, proficiency with various e-mail, calendaring, meeting management and related communications software.

Basic fabrication, assembly and electronics skills such as but not limited to Sheetmetal fabrication, welding, drilling, punching and soldering.

Strong organizational and time management skills, close attention to detail and be able to effectively handle multiple priorities.

Must be highly collaborative and able to work in a team-based environment.

Must have excellent verbal and written communications skills and be able to communicate effectively across all levels both inside and outside of the organization. Must be an effective listener, able to maintain focus extract necessary information and validate understanding of the information.
About Legrand
Every single day, Legrand brings power, light and data to millions of spaces around the world. Legrand is a global, publicly-traded company listed on the Euronext (Legrand SA EPA: LR) with 36,000 employees worldwide, a market cap of $16B, revenue of more than $5 billion, with products sold in 180 countries. Legrand is listed on the Forbes Global 2000 as one of the world's best employers. For more information, visit legrand.com.
About Legrand North and Central America
Legrand North and Central America (LNCA) employs over 5,000 associates in 60 locations, working in 6 product categories (Electrical Wiring Systems, Building Control Systems, AV, Data Communications, Power Distribution and Control, and Lighting). LNCA offers comprehensive medical, dental and vision coverage. LNCA offers distinctive benefits like high employer 401K match, above-benchmark paid maternity leave, paid time off to volunteer, and an active women's network. LNCA is an employee-centered, growth company with tremendous opportunity. For more information, visit legrand.us.
About Legrand's Lighting Sector
Through Pinnacle, Finelite, and OCL, Legrand designs and manufactures high performance, environmentally sustainable lighting solutions and products for commercial, educational and healthcare facilities. We work with leading architects and contractors to supply systems and products. We employ a talented group of lighting engineers and designers who work with the latest technologies, using cutting-edge tools to create fixtures which are unique and built to last. Our products offer the design professional a complete palette of integrated products that breathe life into architectural spaces for design that lasts. Legrand's specification grade products are suited for a broad range of applications, and the integrated product line allows designers to create multi-level lighting scenarios using various luminaires from an extensive offering.
http://www.legrand.us
http://www.youtube.com/legrandna
http://www.linkedin.com/company/44580
http://twitter.com/legrandNA
Equal Opportunity Employer
External Company Name: Legrand North America
Street: 11902 Lackland Rd