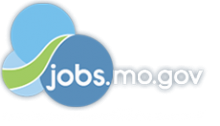 Job Information
The Boeing Company

Experienced Real Time Software Engineer

in

St. Louis

,

Missouri
Boeing Talent Acquisition is currently looking for an
Experienced  Real Time Software Engineer
to join their team in
St Louis
.
Train Pilots to Fly, Fight and Win!
Are you ready to build the future? Build your career in software development by helping us build the next generation of flight simulators to train our nation's military pilots. Join the Government Training Systems and Services (GTS&S) Battlespace & Simulation Management (BSM) team to develop subsystems for Boeing Flight Trainers such as the Instructor/Operator Station, Brief/Debrief Station, Synthetic Environments, and core building block technologies used for all our flight trainers.
BSM, within Boeing Global Services (BGS), is seeking an experienced Real-Time Software Engineer to join the Infrastructures and Networking (I&N) team.  The I&N team develops core simulation products including the Boeing Common Simulation Framework (CSF) as well as other products which allow our software teams to create simulations using Distributed Interactive Simulation (DIS), High Level Architecture (HLA), and other protocols/standards.  These components make up the core technologies and which Boeing Flight Trainers are built upon.
The ideal candidate will be a skilled C++ developer experienced with Object Oriented Design and Development, User interface design, simulation protocols, and familiar with developing automated code generation tools.  This is a technical position and will require designing and writing software.
Battlespace and Simulation Management (BSM) has ample career development opportunities, and a rich diversity of work assignments. We support customers all over the world (US and foreign military, commercial aircraft, even NASA). Engineers on our team are responsible for all phases of the software lifecycle, including architecture, design, implementation and test.  We are operate in an Agile teaming environment using the SAFe (Scaled Agile Framework for Enterprise) methodology.
Position Responsibilities
Design, Develop, and Test software for the I&N team's products to all Boeing users & programs.
Support the Product Managers in defining system level software features
Support the technical leadership in day-to-day design and implementation decisions
Work closely with the team to decomposing system level features into executable backlog items
Write actionable user stories and maintain groomed backlog for business stakeholder priorities, and incorporate architectural changes recommended by engineering into user stories
Work with developers and testers on the team to create appropriate and executable acceptance criteria
Enhance team productivity via a test-first mentality and acceptance test driven development focus
Assure the development team's products effectively addresses program priorities while maintaining technical integrity and cost and schedule targets
Participate in team and system demonstrations
Assist coordination of feature dependencies across teams
Actively participate in retrospectives and other improvement workshops.
Collaborate with teams to build and manage new features and capabilities while delivering the desired business impact
Support development of the technical roadmap and non-functional requirements for product
Advocate for process improvements through an understanding of the engineering lifecycle and previous experience
Employer will not sponsor applicants for employment visa status.
Basic Qualifications (Required Skills/Experience):
5+ years of experience in developing real-time simulation software
Must have experience in teams using agile methodologies
5+ years of experience in Object-Oriented Development in C++
This position requires the ability to obtain a US Security Clearance for which the US Government requires US Citizenship
Bachelor's Degree or higher from an accredited course of study in engineering, computer science, mathematics, physics or chemistry
Preferred Qualifications (Desired Skills/Experience):
Experience with simulation standards such as Distributed Interactive Simulation (DIS), High Level Architecture (HLA), or Boeing's Common Simulation Framework (CSF)
Experience with Scaled Agile Framework (SAFe)
Scaled Agile Framework (SAFe) certifications (SP, SSM, SASM, POPM, SPC)
Experience with agile workflow tools such as VersionOne or JIRA
Experience decomposing stories into vertical slices of software features
Strong written and verbal communication skills
Experience working in a team environment
Experience with agile development methodologies (Scrum, Lean, Kanban, etc.)
Experience with aircraft platforms, aviation, simulation, and training systems
Typical Education/Experience
Education/experience typically acquired through advanced technical education from an accredited course of study in engineering, computer science, mathematics, physics or chemistry (e.g. Bachelor) and typically 5 or more years' related work experience or an equivalent combination of technical education and experience (e.g. PhD+2 years' related work experience, Master 4 years' related work experience). In the USA, ABET accreditation is the preferred, although not required, accreditation standard
Relocation:
This position offers relocation based on candidate eligibility.
Drug Free Workplace:
Boeing is a Drug Free Workplace where post offer applicants and employees are subject to testing for marijuana, cocaine, opioids, amphetamines, PCP, and alcohol when criteria is met as outlined in our policies. 
Boeing is an Equal Opportunity Employer. Employment decisions are made without regard to race, color, religion, national origin, gender, sexual orientation, gender identity, age, physical or mental disability, genetic factors, military/veteran status or other characteristics protected by law.