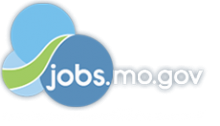 Job Information
Accenture

Federal - Test Engineering Analyst

in

St. Louis

,

Missouri
Organization: Accenture Federal Services
Location: San Antonio, TX or St. Louis, MO
We are:
Accenture Federal Services, helping our federal clients tackle their toughest DevOps challenges while unleashing their fullest potential…and then some. We take them through DevOps adoption and transformation, from application to enterprise. What makes our approach so unique? Operating from the nation's capital, we bring together commercial innovation and leading-edge technologies to deliver an integrated and interactive experience that far exceeds expectations. How? Our passion meets purpose! Through our diverse culture and inclusive thinking, we embrace our employees' ideas taking them from concept to practical solutions. Not to mention, we sleep well at night knowing our work directly impacts and improves the way the world works. We keep our tech smarts sharp by providing abundant training and certification opportunities. Are you ready to learn and grow in a career, while making a difference?
You are:
A motivated, inquisitive Software Test Engineer. Your superpower? Managing and defining test strategy; designing and creating test cases and finding bugs in code. Driven by curiosity, you explore how new technologies can be applied to solve challenging business problems. You thrive in a collaborative, creative, and productive team environment. You have top-notch communication skills and you're in your element managing projects and juggling priorities in a fast-paced setting where results are everything
The work:
Assist Test Lead with multiple functional and performance test teams to define test strategy, design tests, create test cases and execute tests

Act as a liaison between the development and testing teams

Draft reviews for team members

Create\improve testing methodology as needed

Report metrics and make release recommendations to leadership
Here's what you need:
Novice experience testing custom OR ERP systems

2-year degree OR relevant technical experience
Bonus points if:
Experience with Accessibility/508 testing

Proficiency with Microsoft Office Applications (Word, Excel)

Detail oriented, thorough, and solid organizational skills

Good communication and interpersonal skills

Automation experience

Development experience
Important Eligibility Requirements
US Citizenship - No Dual Citizenship
An active security clearance or the ability to obtain one may be required for this role.
Candidates who are currently employed by a client of Accenture or an affiliated Accenture business may not be eligible for consideration.
Applicants for employment in the US must have work authorization that does not now or in the future require sponsorship of a visa for employment authorization in the United States and with Accenture (i.e., H1-B visa, F-1 visa (OPT), TN visa or any other non-immigrant status).
Accenture is a Federal Contractor and an EEO and Affirmative Action Employer of Females/Minorities/Veterans/Individuals with Disabilities.
Equal Employment Opportunity
All employment decisions shall be made without regard to age, race, creed, color, religion, sex, national origin, ancestry, disability status, veteran status, sexual orientation, gender identity or expression, genetic information, marital status, citizenship status or any other basis as protected by federal, state, or local law.
Job candidates will not be obligated to disclose sealed or expunged records of conviction or arrest as part of the hiring process.
Accenture is committed to providing veteran employment opportunities to our service men and women.