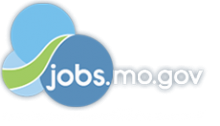 Job Information
The Boeing Company

Flight Operations Mechanic

in

St Louis

,

Missouri
Boeing Defense, Space & Security (BDS) in St. Louis has a number of openings for Flight Operations Mechanics supporting F/A-18 Service Life Modification (SLM) program.
Flight encompasses all of the duties of the following job classifications:
Inspector Aircraft, Mechanic Electrical and Electronics, and Mechanic Flight.
Individual job duties may include:
• Perform operational checkout of aircraft prior to and during preflight.
• Inspect explosive and armament installations.
• Maintain aircraft historical records.
• Perform activities prior to flight status and final inspection and daily maintenance of completed experimental aircraft or major modification to experimental aircraft.
• Inspect and/or perform bench and flight line operational checkout and inspect, troubleshooting, adjustment and repair of electrical and electronic systems.
• Inspect the calibration, adjustment, troubleshooting, repair and modification of electronic test equipment used exclusively by production and at times may be required to inspect the calibration, adjustment, trouble-shooting, repair and modification of other electronic test equipment as directed.
• Perform aircraft and/or spacecraft bench or flight line operational checkout, trouble-shooting, adjustment and repair of any electrical or electronic system.
• Fabricate, adjust, trouble shoot, repair and modify electronic test equipment. Perform operational checkout of hydraulic systems and mechanical systems.
• Diagnose and correct hydraulic and mechanical malfunctions. Operate engines during run-ups and troubleshoot when needed.
• Perform engine buildup as assigned. Install, repair, and replace tanks, power plants, generators, and aircraft engines.
• Install or replace reservoirs, etc. and repair leaks in same. Install or replace instruments such as fuel quantity, rate of climb and oil pressure indicators.
• Perform crash crew duties as directed.
• Splice, route, clamp, solder, and string tie wires or wire bundles.
• Repair, install and hook up bomb, missile and rocket racks and pylons.
• Install and load ejection seats and guns. Install adjust, repair and replace structural parts and assemblies.
• Fabricate parts such as skins, doors, aircraft frames, air bags, test panels, clips, brackets, angles and ribs without the aid of jigs and fixtures.
• Modify aircraft components or aircraft support equipment.
• Perform composite repairs.
Boeing is the world's largest aerospace company and leading manufacturer of commercial airplanes and defense, space and security systems. We are engineers and technicians. Skilled scientists and thinkers. Bold innovators and dreamers. Join us, and you can build something better for yourself, for our customers and for the world.
Basic Qualifications (Required Skills/Experience):
• Flight line experience
Preferred Qualifications (Desired Skills/Experience):
• Military Aircraft Avionics and/or Mechanical experience highly desired
• Currently hold or have held a security clearance in the past 24 months
The selected candidate must be able to work any shift, as assigned.
This is an hourly position governed by the IAM Collective Bargaining agreement.
New Hires, as well as employees who transfer from non-union positions, may be required to attend some type of training upon their start. Once any required training has been completed all new employees will be considered on probation for a period of forty (40) working days. Continued employment is contingent upon successful completion of any required training and the probationary period.
Security Clearance
This position must meet Export Control compliance requirements, therefore a "US Person" as defined by 22 C.F.R. § 120.15 is required. "US Person" includes US Citizen, lawful permanent resident, refugee, or asylee.
Relocation
This position is located in a location that does not offer relocation. Candidates must live in the immediate area or relocate at their own expense.
Drug Free Workplace
Boeing is a Drug Free Workplace where post offer applicants and employees are subject to testing for marijuana, cocaine, opioids, amphetamines, PCP, and alcohol when criteria is met as outlined in our policies.
Boeing is an Equal Opportunity Employer. Employment decisions are made without regard to race, color, religion, national origin, gender, sexual orientation, gender identity, age, physical or mental disability, genetic factors, military/veteran status or other characteristics protected by law.