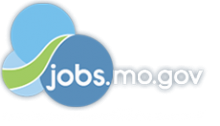 Job Information
Victory Packaging

General Laborer

in

St Louis

,

Missouri
Career Opportunity:
Our WestRock- Food Service Packaging, St. Louis, MO plant is seeking qualified candidates to fill General Labor Positions in the production dept, $14.50/hr. The shift is a night shift working 6:00pm-6:00am. Rotating shift schedule: work 3 days one week 4 days next week 13 days a month, every other weekend off.
This is an entry level, hourly position where advancement in operations is expected. The ideal candidate will have a strong commitment to working safe, good communication skills, a demonstrated ability to work in a fast-paced environment, experience in a manufacturing environment, and a strong desire to succeed and advance in the company.
How you will Impact WestRock:
· Ability to safely operate various manufacturing equipment, follow specific directions, and perform duties as assigned.
· Ability to work safely, comply with all safety rules, lift, push or pull >50lbs, navigate stairs, stand, walk, bend, and kneel throughout the entire shift.
· Ability to read a tape measure (to 1/16" measurement, do basic math, and some computer skills.
· General mechanical aptitude & trouble shooting skills
· Ability to perform complete make ready and shut down
· Understanding of Quality Inspection Criteria
· Product Identification and Labeling
· Maintain Waste and Efficiency standards
· Performs inspections on various equipment for proper operation and report questionable conditions
· Performs various housekeeping, cleaning, and organizing functions with minimal supervision to ensure areas are clean and free from debris
What you need to succeed
· HS diploma or GED required.
· 12-hour shifts, 6:00pm-6:00am 36 hours one week, 48 hours next week set schedule. Every other weekend off.
· Must be self-starting/self-motivated and able to work independently.
· Must have the ability to work in a fast-paced environment and have a sense of urgency to complete tasks accurately and on time.
· Good communication skills including the ability to interact with other levels of management and staff.
WestRock Company is an Equal Opportunity Employer committed to creating and maintaining a diverse workforce: Minorities/Females/ Disabled/Veterans.