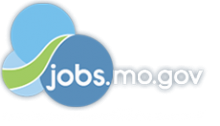 Job Information
St. Louis Community College

Human Resources Information Systems (HRIS) Lead

in

St. Louis

,

Missouri
Full-Time/Part-Time: Full Time
Duties/Job Description:
POSITION SUMMARY:
Serves as the Information System Specialist Subject Matter Expert (SME) for Human Resources and Payroll; ensures that ERP functions appropriately to provide information and data for making decisions, to facilitate implementation of policy and procedures, and to improve efficiency and accuracy in both Human Resources and Payroll units. Anticipates the needs of end users in Human Resources and Payroll and actively participates in identifying solutions and solving problems. Collaborates with the College's business and information technology departments to ensure alignment.
PRIMARY DUTIES PERFORMED:
Prioritizes the integrity, accuracy and availability of information and data for end users as a member of the Human Resources and Payroll teams, and supports the goals of the unit.
Anticipates, identifies, designs, implements, and tests automated processes that contribute to informed decision making; provides expertise to end users through reports, statistical summaries, queries, spreadsheets, and lists.
In collaboration with Information Technology Leads, monitors and participates in applying updates, and patches to the system to ensure maximum performance in compliance with established operational procedures for the ERP system; troubleshoots, analyzes, detects, and corrects technical problems and deficiencies; proposes solutions to technical problems and identifies areas for improvement and enhancement; ensures the system complies with state and federal mandated guidelines.
Reviews, evaluates, coordinates, tests, and approves installation of vendor supplied application system upgrades and patches.
Develops designs, builds, tests, implements, maintains and enhances Human Resources and Payroll information system tables, codes, and security.
Oversees preparation of detailed technical specifications for electronic interfaces and exchanges with internal and external applications and systems. Maintains accurate, complete and current documentation of these solutions.
Provides specialized systems expertise and programs to generate special reports, statistical summaries and records and assists analysts and end-users used in preparing and generating/developing ad hoc reports or queries, spreadsheets and lists. Assesses future system application needs.
Serves on technology committees/users' group that monitor system updates and project status reports. Audits activities related to faculty's system functions.
Confers with external system vendors, functional consultants, enterprise solution providers, internal and external user groups, work teams, and support staff to improve business processes; develop training efforts and user guides to ensure effective and efficient use of academic systems.
Performs other job related duties as assigned.
Required Qualifications:
Bachelor's degree in Management Information Systems or other relevant subject and (5) years of progressively responsible relevant experience with enterprise applications.
Experience in Human Resources and payroll systems and business processes
Regular travel within the district with occasional travel to outside locations.
Preferred Qualifications:
Experience with Elllucian ERP system; Experience with Business Intelligence Tools (i.e. Crystal Reports, Hyperion, Cognos, ARGOs).
Open Until Filled: Yes
Quick Link: 9556
Special Instructions to Applicants:
Applicants the position is republished from June, 2020. If you have previously applied, no further action is required.
The position is open until filled and could close anytime after November 23, 2020.
Salary: Commensurate with experience
Employee Group: Professional