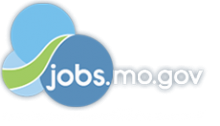 Job Information
ALQIMI National Security, Inc.

Human Resources Specialist/Support

in

St. Louis

,

Missouri
ALQIMI is seeking Human Resource professionals to provide support services that enable effective operations across the key components and offices. The program you will support is designed to provide access to a large quantity of qualified cleared personnel with skills in management and technical services support.
We have multiple openings and seek a broad range of experience. Compensation and responsibilities will be commensurate with the experience of the candidates.
As a team member supporting this effort you will provide a wide variety of services including responsive and meaningful customer support, responding to Career Service inquiries, interpreting guidelines, tracking and maintaining information, coordinating meetings, focus group sessions, logistical arrangements, oral and written communications for internal and external customers, and support to administrative operations.
WHAT YOU WILL BE DOING:
Providing general administrative support to Career Service staff (less than 40% of their time).
Vacancy management support.
Assignments management support.
Processing of civilian position changes and external vacancy announcements.
Processing and managing external applications and coordinating with Recruiting, hiring managers, relocation team, and applicants to support the external hiring process for the agency's civilians.
Developing SOPs, guides and other Career Service products in accordance with style manuals.
Scheduling travel (using DTS), training, boards, meetings, calendars, events, etc.
Providing logistics support to Career Service events.
Processing cross career service and change in career service requests.
Providing meeting support to a variety of Communities of Practice, working groups, technical reviews, boards, etc.
Providing Records Management support.
Processing and executing HR related functions and tasks in Human Resources Information Systems
Use advanced functions of Microsoft Office, Sharepoint and Defense Travel System on a daily basis
Tracking and managing formal taskers workflow, completion and close-out.
Required
Active TS/SCI
At least 12 months demonstrated experience directly supporting senior leaders' (General/Flag Officer, SES or corporate equivalent) day-to-day operations
At least 12 months demonstrated experience working within the Intelligence Community
Desired
Society of Human Resource Management (SHRM) certification.
At least 12 months demonstrated experience using at least 2 of the following tools – Marketplace, NCERTS, MET and PeopleSoft
WHO ARE WE?
ALQIMI is a global information technology solutions company based in Washington DC, USA with offices around the world. For more than 20 years, ALQIMI has operating in demanding government agency and commercial environments delivering a wide range of cutting-edge IT solutions enabling these organizations to surpass their mission and goals. ALQIMI's domain expertise includes large-scale enterprise computing, healthcare IT and big data software development.
What makes ALQIMI unique is that we offer challenging projects, excellent benefits, work/life balance, and a fair and ethical executive team.
ALQIMI provides equal employment opportunities (EEO) to all employees and applicants for employment without regard to race, color, religion, sex, sexual orientation, national origin, marital status, age, disability (including disability due to pregnancy) or genetics, protected veteran status, or any other characteristic protected by law. ALQIMI complies with applicable state and local laws governing nondiscrimination in employment in every location in which the company has facilities. This policy applies to all terms and conditions of employment.
We truly believe the right work-life balance can exist, and it's here at ALQIMI. Our work is extremely important, but your job is just a part of who you are. When you enjoy your life outside of our walls, you're at your best the next time you walk through our doors. We do all we can
Title: Human Resources Specialist/Support
ID: 37757
Job Location: St. Louis, MO