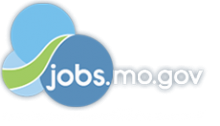 Job Information
Cigna

Java Services Engineer

in

St. Louis

,

Missouri
Why a career with Cigna IT?
Cigna is a global health services company dedicated to helping those we serve improve their health, well-being, and sense of security. Due to the rapidly changing environment and Cigna's growing businesses, we are looking for the best and brightest minds to join our IT team to help develop and support the future state of our technology solutions. Our ideal candidate is someone who has a passion for helping people and a passion for technology.
Healthcare Services
Do you have a passion for programming and find yourself asking "I wonder if I could do it this way…"? Our software engineering teams start with strategy and then create, test and deploy our client and patient applications. The result? Innovative, high-performing, scalable user-facing solutions relied on by millions every day. We work in an Agile environment, partnering with teams across the organization to craft exceptional applications – with the ultimate goal of improving health outcomes for the 100 million people we serve.
Position Summary
The Java Services Engineer (Cigna internal: Lead Analyst) uses in-depth knowledge and experience to maintain and enhance a Spring driven, cloud based API. Creates detailed specifications, implement maintenance and enhancements, conduct quality assurance reviews of peer's application programming, and act as a resource for team members with less experience. Works closely with client and IT management and staff to identify application development solutions, new or modified programs, reuse of existing code through the use of program development software alternatives, or integration of purchased solutions or a combination of the available alternatives.
Job Description
Responsible for the delivery of a business need end-to-end starting from understanding the requirements to deploying the software into production. This role requires you to be fluent in some of the critical technologies with proficiency in others and have a hunger to learn on the job and add value to the business. Critical attributes of being a full-stack engineer among others is Ownership & Accountability. In addition to Delivery, the advisor should have an automation first and continuous improvement mindset. He/she should drive the adoption of CI/CD tools and support the improvement of the tools sets/processes. The candidate will need to have expertise in software engineering as well as data analysis. This person needs to understand the interrelationships between systems, and be able to write working software that will successfully integrate and interface these systems. From a system and design perspective this person will need to understand how different pieces work together and use library calls, REST APIs, database queries, etc.) In order to communicate with them. The candidate will play a technical role in an enterprise area responsible for driving innovative analytical methods to better align IT analytics with CIGNA's short term and long-term goals, adding value by adopting software engineering best practices. The candidate must possess excellent analytical and technical skills coupled with the ability to quickly learn new technologies. The individual will be hands on with architecture and design to support various Cigna organizations.
Qualifications
Bachelor's degree in Software Engineering, Computer Science or related field, or equivalent work experience.

5+ years of experience in IT delivery

3-5 years of experience in software development of enterprise Java web applications or API, preferably using Spring.

3+ years' experience being past of Agile teams and working in Agile methodology

Proven experience with the following technologies: Spring, SpringBoot, GIT, Maven, Jenkins, Splunk.

Experience with SQL and ability to check data

Experience working with databases like DB2, Oracle, MongoDB (desirable)

Experience working with Kafka, Attunity and MQ technologies is desirable

Thorough understanding and wide application of technical principles, theories and concepts in the field.

Ability to provide and implement technical solutions to a wide range of difficult problems.

Experience creating solutions that are innovative, practical and consistent with organizational objectives.

Strong customer service focus.

Ability to lead discussions with all levels of the organization and provide balanced information of an idea or communication of an issue regardless of written or verbal.

Familiarity with health care or PBM industry and a passion for driving positive patient outcomes

Familiar with working in a vendor partner model.

Ability to work a flexible schedule to accommodate project deadlines.

Strong mentoring skills.

Demonstrated ability to prioritize work load and meet project deadlines.

Adaptability and willingness to lean new tools and applications.

Ability to adapt in a dynamic work environment and make independent decisions.

Demonstrated ability to work collaboratively across project teams.
About Cigna
Cigna Corporation (NYSE: CI) is a global health service company dedicated to improving the health, well-being and peace of mind of those we serve. We offer an integrated suite of health services through Cigna, Express Scripts, and our affiliates including medical, dental, behavioral health, pharmacy, vision, supplemental benefits, and other related products. Together, with our 74,000 employees worldwide, we aspire to transform health services, making them more affordable and accessible to millions. Through our unmatched expertise, bold action, fresh ideas and an unwavering commitment to patient-centered care, we are a force of health services innovation.
When you work with Cigna, you'll enjoy meaningful career experiences that enrich people's lives while working together to make the world a healthier place. What difference will you make? To see our culture in action, search #TeamCigna on Instagram.
Qualified applicants will be considered without regard to race, color, age, disability, sex, childbirth (including pregnancy) or related medical conditions including but not limited to lactation, sexual orientation, gender identity or expression, veteran or military status, religion, national origin, ancestry, marital or familial status, genetic information, status with regard to public assistance, citizenship status or any other characteristic protected by applicable equal employment opportunity laws.
If you require reasonable accommodation in completing the online application process, please email: SeeYourself@cigna.com for support. Do not email SeeYourself@cigna.com for an update on your application or to provide your resume as you will not receive a response.