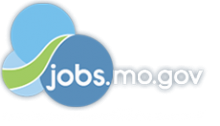 Job Information
VIVA USA Inc

Machine Operator Senior Representative

in

St Louis

,

Missouri
Req Ref No: SGMOMO11 Location: St Louis, MO Duration: 5.5 months
Description
Description:
Machine Operator Senior Representative
Duties:
Delivers basic technical or operative Mail & Print Services tasks while operating office or mail equipment in an office or production environment. Understands simple instructions and procedures. Performs Machine Operations duties under direct instruction and close supervision. Sets up and completes file verification and mail production and/or operates all presort, inserter and/or mainframe printing equipment. Performs basic repairs and troubleshoots. Maintains a clean and orderly work area. Operates hand trucks to move supplies and output. Must be able to lift 50 lbs. Work is allocated on a day-to-day or task-by-task basis with clear instructions. Entry point into professional roles. Skills: Experience working with machines in a production environment and/or experience working in an office environment. Mail production experience not required but is a plus. Good working knowledge of equipment software features. Basic computer knowledge. Complete knowledge of workflow and USPS guidelines.
Keywords:
Education: Must have high school diploma or equivalant
Skills and Experience:
Required Skills:
COMPUTER ENTRY
Additional Skills:
MAIL INSERTING MACHINES MICROSOFT OFFICE
Minimum Degree Required:
Completed High School (Diploma or GED)
Position will have hours of 9pm-7am, Monday-Thursday. Position will be primarily in office space but may need to assist in production as well.
VIVA is an equal opportunity employer. All qualified applicants have an equal opportunity for placement, and all employees have an equal opportunity to develop on the job. This means that VIVA will not discriminate against any employee or qualified applicant on the basis of race, color, religion, sex, sexual orientation, gender identity, national origin, disability or protected veteran status.