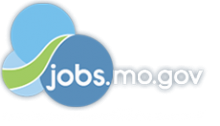 Job Information
NANA

Maintenance Scheduler

in

St. Louis

,

Missouri
Maintenance Scheduler
Description
Akima Intra-Data (AID) is fiercely focused on innovation and continuous improvement. Our flexible, full-spectrum portfolio of base operations support services enables our customers to reduce operating costs, improve productivity and enhance the value of their existing assets. Our personnel enjoy competitive benefits packages and challenging roles in work environments committed to safety, diversity and opportunity for career growth. As an Alaska Native Corporation (ANC), 100% of our company's profits go back to our more than 14,000 Iñupiat shareholders that have resided near and above the Arctic Circle for more than 10,000 years. Our business helps support their way of life and contributes to the survival of a culture that has thrived in a challenging environment.
Job Summary:
The Maintenance Scheduler is a full-time, on-site position who reports directly to the Facility Operations Manager. The individual schedules maintenance, reviews performance, and analyzes equipment and costs to identify areas to reduce expenses. The individual also coordinates downtimes and schedules, communicating safety and other needs, documents work orders, parts, and tools needed for maintenance and repairs in ARCHIBUS .
Responsibilities:
Develops, plans and schedules work order requests in ARCHIBUS. Works closely with the Maintenance team to plan, schedule and close out work orders to meet all safety objectives and contracted performance requirements.

Utilizes maintenance libraries, performs job walks for work order clarification, reviews job plans and confers with WO requestors to ensure proper corrective maintenance development, planning and scheduling.

Performs CMMS asset data entry and management. Reviews client equipment and building systems warranties to ensure that all work is executed in accordance with warranty requirements.

Leads daily operations meeting and reviews work assignments with Maintenance team. Maintains meeting documentation and JLL team Operations calendar.

Leads weekly work order planning meeting with Maintenance team. Work together to identify opportunities for in-house work and drive opportunities for cost savings.

May be required to work on-call, weekends, evenings and holidays as needed.

Completes projects and other duties as assigned by supervisor.
Safety
Identify safety hazards as part of planning process. Work closely with AID and client safety leads to ensure that safety concerns are remediated as part of planning process. Support and assist Maintenance Team in preparing and reviewing JHA's and LOTO documentation for scheduled work.
Asset Data Management– CMMS Lead
Uses ARCHIBUS to implement changes to asset data, job plans and frequency of preventative maintenance. This is the client's validated system that requires SOP compliance. Prepares documentation and submits recommended data changes for client review and approval.

Establishes centralized location of storage of service reports and related communication for easy reference. Archives documents according to record retention standards, both electronically and in hard copy form.

Owns ARCHIBUS master data and act as SME for use of system. Conduct periodic asset inventories and ensure that all assets requiring maintenance activity are accurately reflected in the system. Develop PM program work orders and proactive work activities including periodic inspections, system checks and testing conducted in house and by 3rd party suppliers. Work with Maintenance team to ensure that adequate job plan documentation and commentary is added to work orders. Works with JLL/IT team to implement improvements to system to the extent allowed by client.

Completes Asset data collection for new assets added for the site, organizes documentation, and creates asset data in CMMS. Works with client to manage disposition of outdated or non-functioning assets per client's asset salvage governance process.
Quality and Compliance
Acts as subject matter expert for all SOP's and quality compliance requirements related to documenting exceptions to scheduled work in the system.

Ensures data integrity compliance for all work order information and attachments.

Ensure audit readiness of all work order documentation. Work with JLL Quality Lead and Maintenance team to conduct periodic audits of work order data to ensure compliance with all SOP's. Partner with client Quality leads to provide documentation and support in non-conformance investigations and root cause analysis.

Assist the Maintenance team to ensure compliance with all regulatory laws and guidelines are met as they relate to the work being scheduled.

REPORTING

Generate and verify all required periodic and ad-hoc work order reporting requested by clients, including support of audit requests.

Create and deliver weekly work order status reports to JLL leadership that detail on-time completion, identifies overdue work, reasons for on-hold status. Partners with technical team to ensure that all work orders are closed on time. Success will be measured by on-time completion percentage.

Works with Account Leadership to develop annual budget and capital plan that would include planning for infrastructure upgrades, equipment replacements and building modifications to ensure the buildings future capabilities are maintained.
VENDOR MANAGEMENT
Assist and support the Maintenance team in managing vendor activities, as needed, including hosting, escorting, coordinating, requesting and review proposals and submitting purchase order requests.
CLIENT REQUESTOR COMMUNICATION
Communication to clients, and requestors to provide status updates on jobs, coordination of service times and equipment availability.
Qualifications
Minimum Qualifications:
HS diploma or GED equivalent.

Must be a US Citizen.

Minimum of 5 years relative work experience.

Comprehensive knowledge of Enterprise Asset Management or CMMS.

Knowledge and understanding of building systems and equipment reliability.

Excellent computer skills, including strong knowledge of MS Excel and Google Docs. Ability to export, filter and sort data, create pivot tables and format data for executive presentation.

Ability to work in a fast paced environment that requires balancing priorities against tight timelines.

Ability to read and interpret documents and drawings and use maintenance libraries. Effective communication skills to multiple stakeholders at all levels of the organization, both written and verbal.

Ability to obtain and maintain a Top Secret security clearance with eligibility to access Sensitive Compartmented Information.
Desired Qualifications:
Possess a current Top Secret security clearance with eligibility to access Sensitive Compartmented Information.
The duties and responsibilities listed in this job description generally cover the nature and level of work being performed by individuals assigned to this position. This is not intended to be a complete list of all duties, responsibilities, and skills required. Subject to the terms of an applicable collective bargaining agreement, the company management reserves the right to modify, add, or remove duties and to assign other duties as may be necessary. We wish to thank all applicants for their interest and effort in applying for the position; however, only candidates selected for interviews will be contacted.
We are an equal opportunity employer. All applicants will receive consideration for employment, without regard to race, color, religion, creed, national origin, gender or gender-identity, age, marital status, sexual orientation, veteran status, disability, pregnancy or parental status, or any other basis prohibited by law.
We are committed to Equal Employment Opportunity and providing reasonable accommodations to applicants with physical and/or mental disabilities. If you have a physical and/or mental disability and are interested in applying for employment and need special accommodations to use our website to apply for a position please contact, Recruiting Services at job-assist@akima.com or 571-353-7053. Reasonable accommodation requests are considered on a case-by-case basis.
The dedicated email and telephonic options above are reserved only for individuals with disabilities needing accessibility assistance to apply to an open position using our website.
Please do not use the dedicated email or phone number above to inquire on the status of your job application.
In order for our company to stay compliant with government regulations, please apply on line. Please DO NOT email resumes or call in lieu of applying online unless you have a physical and/or mental disability and need assistance with the online application.
Job: Installation, Maintenance & Repair
Primary Location: US-MO-St. Louis
Shift: Day Job
Req ID: AID00397