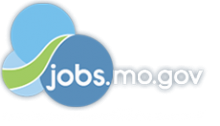 Job Information
GKN Aerospace

Master Scheduler - St. Louis, MO

in

St Louis

,

Missouri
Master Scheduler - St. Louis, MO
Apply now »
Date:Jun 5, 2021
Location: St Louis, MO, US
Company: GKN Aerospace Careers
About Us
GKN Aerospace is the world's leading multi-technology tier 1 aerospace supplier. With 50 manufacturing locations in 15 countries, we serve over 90% of the world's aircraft and engine manufacturers. We design and manufacture innovative smart aerospace systems and components. Our technologies are used in aircraft ranging from the most used single aisle aircraft and the largest passenger planes in the world to business jets and the world's advanced 5th generation fighter aircraft.
About the opportunity
GKN Aerospace is a global engineering business. Every time you travel by air almost anywhere in the world, it is likely that GKN is helping you on your way. We design, manufacture and service systems and components for original equipment manufacturers around the world. We are continuously evolving, pioneering new technologies and reinventing existing ones, stretching ourselves to be better in everything we do.
We are looking for people who want to make a difference, talented members with the skills and passions to become the best of the future in what they do
Job Summary
Maintain synchronization of the supply chain between various organizations, customers, and suppliers bymanaging product requirements, inventory systems, and production flow of work in process. Coordinate withmanagement, internal support and shop floor personnel regarding all issues impacting the supply chain andschedule adherence.
Job Responsibilities
Develop Master Production Schedule (MPS) for the assigned value streams and Operational Work Cells forProgram and Value Stream Management.

Work with complex processes and organizational relationships to improve the capabilities of SCM andcontribute to improvement of the business enterprise including MPS measures

Interface with program management to ensure alignment between schedule and customer requirements. Workclosely with program supply chain support and customer demand to ensure the system demand is aligned tocustomer requirements.

Manage and maintain visibility of capacity by working with operations to ensure the schedule derived from theMPS is achievable considering internal and external capacity

Responsible for updating and maintained the build plans for all areas to ensure the right requirements areflowed through MRP for detail parts and raw materials using master scheduling calculation logic, resulting inprojected available balances.

Define problem resolutions and process improvements.

Incorporate planning decisions to reduce material and product variability.

Serve on multifunctional teams to define quality, delivery and performance standards.

Perform all duties in compliance with company policies and procedures.

Thorough understanding of BOM's, Demand and Time Fence Management, cumulative lead-time analysis,and safety stock.

Pursue personal development of skills and knowledge necessary for effective performance.

Perform other duties, tasks and responsibilities as assigned.
Required Qualifications
Bachelor's degree in Supply Chain, Engineering, Business or related discipline.

5 years of experience of master scheduling in manufacturing environment

2 years of experience with an IMS schedule, preferred MS project experience.

Supports EVMS policy, process, tools, training and performance assessment in accordance with ANSI EVMS 32 guidelines.

Must be capable of working under pressure to meet deadlines.

Previous experience interacting with Control Account Managers (CAMs) and program manager is preferred.

Prior experience in DOD or Aerospace programs.

Must be able to perform work subject to ITAR/EAR regulations and/or program requirements.

U.S. persons with ability to obtain a Department of Defense Security Clearance.
*Access to our facility (and, therefore, employment) is restricted under the International Traffic in Arms Regulations (ITAR) and/or Export Administration Regulations (EAR) to U.S. Citizens, lawful permanent residents, U.S. refugees, asylees or temporary residents under amnesty provisions [as defined in 8 USC 1324b(a)(3)] and properly licensed foreign persons. Applicants receiving a conditional offer of employment will be required to provide information to determine whether they are subject to these regulations and, if so, to assess their country of chargeability for trade compliance control purposes. Additionally, potential employee's names will be screened against the Consolidated Screening List (maintained by the United States government) to determine eligibility to receive technical data.
Diversity Inclusion and Belonging (DIB)
As a global engineering company, innovation is what differentiates us from our competitors and is central to our success.
A balance of cultures, ethnicities and genders help bring new ideas and creativity to GKN. We need people of different backgrounds, with different skills and perspectives to spark originality, imagination and creativeness in our teams around the world.
GKN is an equal opportunity employer.
We treat all our employees and applicants fairly and are committed to ensuring that there is no discrimination or harassment against any employee or qualified applicant on the grounds of age, race, creed, color, national origin, ancestry, marital status, affectional or sexual orientation, gender identity or expression, disability, nationality, sex, or veteran status or any other characteristic protected by law.
#li-post