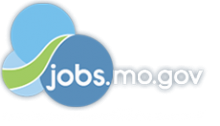 Job Information
Staff Management | SMX

MIG/TIG Welders

in

St Louis

,

Missouri
With Staff Management | SMX, you'll get a weekly paycheck, learn new skills, meet new people, and work with a great management team in a clean and safe environment.
Our client, located in the Mark Twain area of St Louis, is hiring for mig/tig welders. They are a manufacturer of store fixtures. Hours are 6am-4:30pm MON-TH and 6am-2:30pm on Fridays with the potential of Saturday OT (depending on workload). The pay is up to $20 based upon experience and these are temp to perm opportunities.
*Must pass a metal shop math test in order to do the physical welding test.
Industry: Manufacturing.
Duties: * Selects welding procedures best suited to type of work and material involved and vary techniques to obtain proper penetration, fusion and strength, offset distortion and maintain alignment. * Reads fabrication prints, production orders, bills of material, and process sheets. Reviews all parts for accuracy. * Sets the controls and/or make the proper adjustments to the welding torch, wire feed motor, and power supply. * Fits-up jobs in welding fixtures and jigs. Ensures proper alignment and dimensional specifications are held. * Welds or tacks parts into various sub-assemblies or complete assemblies.
Employment Types: Full Time, Temp to Hire.
Work Location: Triad Manufacturing, 4321 Semple Ave, St Louis, MO 63120.
Job Types: Distribution, Electronics Assembler, Equipment Operator, General Production, Light Industrial, Machine Operator, Manufacturing, Production, Engineering.
Shifts: 1st Shift.
Attributes: Background Check, Drug Test, Stand for Shift Duration, Must be at least 18 years old.
Benefits: Casual Dress Code, Paid Training, Weekly paychecks, Direct Deposit or Cash Card pay options.
Lifting Requirements: Able to Lift 50 pounds.
Education Required: HS Diploma or GED.
Starting Wage: $16.00.
Pay Rate: up to 20/hr.
Required Skills:
Ability to stand for extended periods of time and read a tape measure
1+ years experience in MIG and TIG welding required
Ability to weld a variety of materials, especially stainless steels, in all positions.
This position requires flexibility in work hours (first shift, Saturdays and potential overtime) and a willingness to work assignments in other areas as required.
Trade school certification a plus #LI-RS1
SM | SMX is an equal opportunity employer and all qualified applicants will receive consideration for employment without regard to race, color, religion, sex, national origin, disability status, sexual orientation, age, gender identification, protected veteran status, or any other characteristic protected by law.