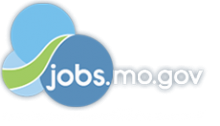 Job Information
Moseley Technical Services

On-site Technology Support Specialist

in

St. Louis

,

Missouri
On-site Technology Support Specialist
Job ID # 2021-12555
Contract Opportunity
Location: St. Louis, Missouri
Industry: Aerospace & Defense
Minimum Clearance: TS/SCI W/ Poly Clearance
Minimum Education: Bachelor's Degree
Minimum Experience: 2 Years
What You'll Do:
Develop the cutting-edge technology that supports some of our nation's fundamental defense services.

Work closely with esteemed clients to develop solutions that allow them to carry out high-stakes national security missions.

Work with collaborative teams to perform technical activities that impact the design and manufacturing of advanced electronic systems.

Enhance their skill set by working among a talented and technically accomplished group of colleagues.

Provide on-site support at a designated customer location to sustain and perform system support task for a real word, real-time, system information data gathering and analysis system.

Interface directly with system users to capture and resolve system performance problems.

Support tasks require the candidate operate as a member of a larger on-site support team, working collectively with team members to meet the current support scope of the system, while searching for ways to improve our level of support for identified system operational requirements

MAAS Field Service Representative (FSR) responsible for providing on-site technical support to MAAS exploitation systems

FSR team member working in conjunction with larger 24x7 on-site FSR support team for system sustainment activities and support

Work collectively with the broader on-site system sustainment team to ensure our system support procedures promote group thinking and a cohesive support strategy

Participate in technical meetings and discussions concerning the operational performance and performance reliability of our real world data analysis system

Research technical disciplines and protocols concerning imagery data sets processed by our system to better understand the data and its relevance to customer mission operational support

Be a liaison for system users, capturing critical system performance feedback presented by the customer and ensuring that information is presented to engineer management for dissemination to key system stake holders

Support the following OS and software: MS Windows 7 and XP Workstations, Windows 2003 and 2008 Server Administration, Active Directory, MAAS (Multi-int Analysis and Archive System), MS Office Suites, Adobe Suites, Corel Paint Shop Pro, Sensor Systems Remote View Pro ELT, Symantec Anti-Virus, Veritas Back-up Exec, Easy CD Creator, Mozilla, and Internet Explorer Web Browsers

Report information through weekly site communications group meetings, weekly status reports, and monthly logs to team members and GDMS management
What You'll Need:
TS/SCI W/ Poly Clearance

The employee will also enjoy a flexible work environment where contributions are recognized and rewarded.

Receive a competitive salary and generous health and personal benefits

MS Windows 10/7/XP

Server 2003-2008R2

Knowledge of the imagery exploitation life-cycle, and various imagery systems

A deep understanding of video encoding technology to include MPEG-1, MPEG-2, and H.264 formats

A understanding of meta-data formats leveraged by still and motion imagery data sensors

Experience managing large scale storage solution to include the terminology associated with library based solutions used to archive video content

Experience identifying IT System related problems and submitting tickets to request support from Enterprise Architecture Entities

The ability to prioritize IT problems based on their impacts to mission operations at site

The ability to articulate IT problems with other team technicians to promote communication and coordination across the hardware and software support team

Show a wiliness to work directly with customers face to face to address and resolve system related issues

Demonstrates a wiliness to provide support to customers in a real world high stress support environment

Demonstrates good communication skills and uses those skills to gather user information concerning the operational state and performance of our system
*U.S. Citizenship is required by law, regulation, executive order, or government contract.
Education & Experience:
Bachelor's Degree in a related specialized area or field combined with 2 + years of relevant work experience; or a Master's Degree.
What to Expect:
Applicants selected for employment will be required to pass a preemployment drug screening and background investigation which may include education, criminal and work history verifications.

Accepted applicants will have the opportunity to be eligible for benefits, including medical and supplemental insurance and a 401K. Appreciation and gratitude for employees is a hallmark of organizations with low turnover.
Moseley Technical Services, Inc. is an AA/EEO/Veterans/Disabled Employer.
Resources
For questions about benefits visit: http://www.moseleytechnical.com/jobseekers/
For more information about Moseley visit: http://www.moseleytechnical.com/aboutus/
Timothy Johnson (tim.johnson@moseleytechnical.com)
Street: -3200 S 2nd St