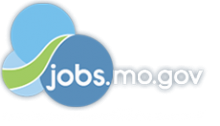 Job Information
Legrand NA

Plant Manager

in

St. Louis

,

Missouri
At a Glance
Legrand has an exciting opportunity for a Plant Manager to join the OCL Team in St. Louis, MO. The Successful canidate will be responsible for overseeing plant activities to meet business objectives. Manage all functions involved and direct and coordinate operations for the entire plant. The plant manager will be accountable for all aspects of plant performance and will ensure that objectives are attained in a cost-effective manner that is consistent with organizational goals.
What Will You Do?
MAIN JOB DUTIES:
Assists with the annual strategic and business planning process providing key input from the production operations.

Manage projects such as: cost reductions, lean manufacturing, process improvements, deliver on management milestones, provide reporting and ensure deliverables are met on time.

Review financial statements, sales or activity reports, or other performance data to measure productivity or goal achievement or to identify areas needing cost reduction or program improvement.

Prepare analysis and communications to convey expectations, options, and project plans.

Participates with and provides direction as necessary to shop floor supervisors in resolving immediate quality, production, scheduling, technical or personnel issues.

Ensures compliance with all safety, environmental, local, and federal regulations by plant leadership and employees. Maintains a key focus on Safety, Quality, Delivery, and Cost as well as champion a continuous improvement culture.

Lead continuous improvement programs that deliver positive financial results. Responsible for the production floor 5S, housekeeping, and material flow.

Manages and executes improvement projects that support overall production process improvement in the plant and other variable cost savings opportunities. Champions and offers support for all Lean activities.

Supplies timely communication of goal progress, roadblocks and solutions to the President and leadership team.

Continually reviews manufacturing processes and make appropriate changes to the improving productivity, efficiency and/or quality. Maintains and implements cost improvement/control programs.

Ability to lead cross functional teams to conduct root cause analysis of all defects and lead the mistake proofing efforts.

Coach and mentor supervisors and production employees. Ensures that the required manpower competence, skill, knowledge, and equipment required to achieve the production/demand targets.

Effectively manage, develop, and motivate direct and indirect reports. Performs annual reviews and employee improvement plans for shop floor leadership team. Supports annual review process for hourly associates.

Ensure personal and professional development of direct reports. Responsible for all aspects of performance management including training, performance evaluations, and recognition.

Provide effective, constructive and appropriate feedback and leadership to direct reports to foster positive, team atmosphere.

Consistently support Corporate compliance by completing required audits, documentation while maintaining the privacy and confidentiality of information, protecting the assets of the organization, acting with ethics and integrity, reporting non-compliance, and adhering to applicable federal, state and local laws and regulations, and the Company's policies and procedures.
Required Skills
EDUCATION:
BS degree or equivalent experience, MBA preferred
EXPERIENCE:
Minimum 5 years management experience in a production and/or manufacturing environment, including direct supervision of hourly and salaried employees.

Must be seasoned in manufacturing concepts, process flow, inventory control, production scheduling, materials management.

Large scale ERP/MRP experience.

Demonstrated understanding and utilization of lean tools to help facilitate continuous improvement in a manufacturing environment.

Demonstrated capability of managing across functions.
SKILLS/KNOWELDGE/ABILITIES:
Must have exceptional business judgment coupled with strong strategic planning and analytic skills, as well as a proven capacity for rendering cost-conscious, objective business decisions. Excellent presentation, reporting, and communications skills.

Demonstrated ability to manage all aspects of the operation function.

Excellent interpersonal and communication skills with demonstrated ability to lead teams.

Excellent management skills, timely decision making, effective delegation needed to ensure brand strategy is successfully implemented and financial objectives are met
About Legrand
Every single day, Legrand brings power, light and data to millions of spaces around the world. Legrand is a global, publicly-traded company listed on the Euronext (Legrand SA EPA: LR) with 36,000 employees worldwide, a market cap of $16B, revenue of more than $5 billion, with products sold in 180 countries. Legrand is listed on the Forbes Global 2000 as one of the world's best employers. For more information, visit legrand.com.
About Legrand North and Central America
Legrand North and Central America (LNCA) employs over 5,000 associates in 60 locations, working in 6 product categories (Electrical Wiring Systems, Building Control Systems, AV, Data Communications, Power Distribution and Control, and Lighting). LNCA offers comprehensive medical, dental and vision coverage. LNCA offers distinctive benefits like high employer 401K match, above-benchmark paid maternity leave, paid time off to volunteer, and an active women's network. LNCA is an employee-centered, growth company with tremendous opportunity. For more information, visit legrand.us.
About Legrand's Lighting Sector
Through Pinnacle, Finelite, and OCL, Legrand designs and manufactures high performance, environmentally sustainable lighting solutions and products for commercial, educational and healthcare facilities. We work with leading architects and contractors to supply systems and products. We employ a talented group of lighting engineers and designers who work with the latest technologies, using cutting-edge tools to create fixtures which are unique and built to last. Our products offer the design professional a complete palette of integrated products that breathe life into architectural spaces for design that lasts. Legrand's specification grade products are suited for a broad range of applications, and the integrated product line allows designers to create multi-level lighting scenarios using various luminaires from an extensive offering.
http://www.legrand.us
http://www.youtube.com/legrandna
http://www.linkedin.com/company/44580
http://twitter.com/legrandNA
Equal Opportunity Employer
External Company Name: Legrand North America
Street: 11902 Lackland Rd