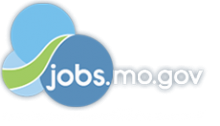 Job Information
Washington University of St. Louis

Postdoctoral Research Associate - Infectious Diseases - 51232

in

St. Louis

,

Missouri
Post Doc Instructions
Please do not submit an application to this posting. To apply for this postdoctoral research opportunity, follow the directions below in "Applicant Special Instructions".
Department Name/Job Location
This position is in the Department of Internal Medicine, Division of Infectious Diseases. This position is for the Medical School Campus.
Essential Functions
A postdoctoral research associate position is available in the Leung Lab (https://infectiousdiseases.wustl.edu/faculty-staff/daisy-w-leung-phd/) at the Department of Internal Medicine, Division of Infectious Diseases and Washington University School of Medicine. The candidate will be part of a successful research group focused on the biochemical and structural characterization of molecules at the host-pathogen interface in order to understand how protein-protein and protein-nucleic acids contribute to immune evasion, replication, and spread leading to infection. We use a multidisciplinary approach, including biochemical, biophysical, structural studies, as well as cell biological and virological studies, to identify regulatory mechanisms that can be therapeutically targeted. We are seeking highly motivated postdoctoral scientist candidates with backgrounds in biochemistry, immunology, structural biology, and virology to join and work collaboratively with our group.
Additional information on being a postdoc at Washington University in St. Louis can be found at postdoc.wustl.edu/prospective-postdocs.
Related publications:
Chatterjee S., et al. Structural basis for human respiratory syncytial virus NS1-mediated modulation of host responses. Nature Microbiology. 2017 Jun 30;2:17101. doi: 10.1038/nmicrobiol.2017.101. PMID: 28665409
Amatya P, et al. Marburg virus RNA synthesis is inhibited by a synthetic anti-VP35 antibody. ACS Infect Dis. 2019 May 23. doi: 10.1021/acsinfecdis.9b00091. [Epub ahead of print]. PMID: 31120240
Wang W, et al. Cap-Snatching SFTSV Endonuclease Domain is an Antiviral Target. Cell Reports 2019. Jan 7;30(1):153-163.e5.doi: 10.1016/j.celrep.2019.12.020.PMID: 31914382
Pei J, et al. Structural basis for IFN antagonism by human respiratory syncytial virus nonstructural protein 2. PNAS. 2021 Mar 9;118(10):e2020587118. doi: 10.1073/pnas.2020587118. PMID: 33649232
Required Qualifications
Ph.D. degree.
Strong background in protein biochemistry and biophysics.
Preferred Qualifications
Experience with biochemical and/or structural methods (NMR, X-ray crystallography, cryo-electron microscopy).
Experience with virology/cell biology and imaging techniques.
Salary Range
Base pay commensurate with experience.
Pre-Employment Screening
All external candidates receiving an offer for employment will be required to submit to pre-employment screening for this position. Current employees applying for a new position within the university may be subject to this requirement. The screenings will include a criminal background check and, as applicable for the position, other background checks, drug screen, employment and education or licensure/certification verification, physical examination, certain vaccinations and/or governmental registry checks. All offers are contingent upon successful completion of required screening.
Department Summary
Washington University School of Medicine (https://medicine.wustl.edu) is one of the two main campuses of Washington University in St. Louis (https://wustl.edu), a private research university founded in 1853. Washington University School of Medicine is committed to advancing human health throughout the world. Part of a long and successful research tradition, Washington University Infectious Diseases secures a significant amount of National Institutes of Health funding each year. Basic science and clinical investigators within the Division are heavily involved in bench research and clinical trials to increase the understanding of new and re-emerging infectious diseases and the efficacy of new therapies.
Benefits
This position is eligible for full-time benefits. Please click the following link to view a summary of benefits: https://hr.wustl.edu/benefits/.
Applicant Special Instructions
Interested candidates should email their curriculum vitae, including a summary of their research, and contact information for three recent references to dwleung@wustl.edu.
Daisy W. Leung, Ph.D. Associate Professor of Medicine and of Pathology and Immunology Division of Infectious Diseases, Department of Internal Medicine
EOE Statement
Washington University is an Equal Opportunity Employer. All qualified applicants will receive consideration for employment without regard to race, color, religion, age, sex, sexual orientation, gender identity or expression, national origin, genetic information, disability, or protected veteran status.
Job Title: Postdoctoral Research Associate - Infectious Diseases - 51232
Job ID: 51232
Location: Medical School
Full/Part Time: Full-Time
Regular/Temporary: Regular