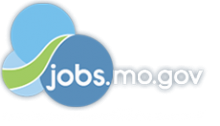 Job Information
Federal Reserve Bank

Procurement Specialist, Contracts

in

St. Louis

,

Missouri
The St Louis Fed is one of 12 Reserve Banks serving all or parts of Missouri, Illinois, Indiana, Kentucky, Tennessee, Mississippi and Arkansas with branches in Little Rock, Louisville and Memphis. The St. Louis Fed's most essential responsibilities include: promoting stable prices and economic growth, fostering a sound financial system, providing payment services to financial institutions, supporting the U.S. Treasury's financial operations, and advancing economic education, community development and fair access to credit. * * Overview
Financial Management & District Procurement secures competitive acquisition contracts for both goods and services on behalf of the Bank. As aProcurement Specialist, Contracts, you will report to the Manager of District Procurement and work with a supportive team that works closely with multiple departments to support their acquisition needs.
* * Responsibilities * Manage complex bidding events/projects, which include multiple management or senior management partners. * Prepare complex contracts, which may include determining special provisions, terms and conditions to comply with appropriate laws, regulations and Bank procedures. * Manage up to 15 different project requests in-process at any given time. * Be a point of contact for all procurement activities including industry analysis, supplier sourcing, developing bidding events, contract preparation and execution, vendor management and advising as to appropriate accounting treatment for invoices. * Perform in-depth analysis of our contracts, statements of work and amendments. Complete analysis for detail and adherence to service levels and key milestones. * Recognize and evaluate purchasing trends, identify problems and develop related solutions. Support departments and Bank through strategic innovation. * Develop strategies to optimize contract negotiation with vendors. * Obtain and negotiate agreements on pricing, delivery and other terms. * Resolve contract differences/disputes with vendors. * Perform Supplier Risk Analysis and interpret supplier metrics. Review supplier solvency and other potential risks through the analysis of financial statements, market segmentation, fundamental business weakness, and threats. Interpret and advise department and management on summary findings. * Be a Bank representative to the private sector for businesses/individuals interested in learning more about the Federal Reserve or those interested in doing business with the Fed. Work with private sector organizations of similar size or larger to support ongoing diversity or small business programs for the System or District.
Qualifications * Bachelor's degree within Business Administration or related field or commensurate experience * 4 years of procurement or project management experience with a services-focused organization * In-depth understanding of the end-to-end procurement process * Knowledge of electronic bidding applications and procurement module of the accounting application * Travel (5%) Benefits
Our organization offersbenefitsthat are the best fit for you at every stage of your career: * Pension plan, 401K, Comprehensive Insurance Plans, Tuition Reimbursement Program, Onsite Wellness & Fitness Center, Backup Dependent Care (Child & Adult),and more Ranked as a Top Workplace, the Federal Reserve Bank of St Louis is committed to building an inclusive workplace, where employees' diversity—in age, gender, race and ethnicity, sexual orientation, gender identity or expression, disability, and cultural traditions, religion, life experiences, education and socioeconomic backgrounds—are recognized as a strength. Embracing our diversity encourages employees to bring their valued perspectives to the table when generating ideas and solving problems, and promotes an environment where innovation and excellence grow. Learn moreaboutthe Bank and its culture; check out ourCareers Site.
The Federal Reserve Bank of St Louis is an Equal Opportunity Employer.
Organization: *Federal Reserve Bank of St. Louis
Title: Procurement Specialist, Contracts
Location: MO-St. Louis
Requisition ID: 265163