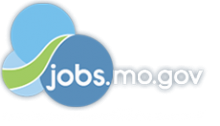 Job Information
Air Products and Chemicals, Inc.

PRODUCT DEVELOPMENT TEAM LEAD

in

St. Louis

,

Missouri
29920BRReq No.:29920BRJob Description and Qualifications:
Are you someone who likes to take charge while being part of an expanding organization? Air Products Prism Membranes (APPM) facility located in St. Louis, MO has an immediate opening for you!
Our Product Development Team Lead is based out of our facility in St. Louis, MO, and we have developed a forward business plan that includes substantial growth commitments in Sales Revenue which requires bringing new products to the marketplace. APPM has a long history of commercializing new technologies that reliably meet and exceed customers' needs.
We are seeking a Product Development Team Leadto manage the R&D team, develop and communicate milestone plans, and have primary accountability for producing materials, product, and separation technology programs that deliver competitive advantage to our Prism membrane products. The successful candidate will enjoy:
Leading a team of highly qualified scientists, engineers, and technicians

Being part of an engineering, manufacturing, and business organization developing membrane-based gas separation solutions

Developing new membrane products from concept to commercialization

Collaborating with other Corporate Technology groups to identify synergies and drive innovation

Collaborating with external entities on new technology opportunities

Interaction with internal stakeholders to help steer development programs

Attending/participating in technical conferences
About this position:
The Product Development Team Lead will develop budgets and programs with the Manager of Product and Applications Development and seek new opportunities in emerging applications. In addition to managing the R&D team and development programs, they will champion the step-change technology from laboratory to commercialization and determine applicability for the various separation product lines.
They will work closely with Applications Development and Sales teams to stimulate idea generation and work closely with an international team of technical specialists and experimental capabilities.
Position Responsibilities include:
Lead team with deep technical experience, including development plans, succession planning and key skills development and lead the APPM Product Development portfolio.

Collaborate with the Corporate Technology, Applications Development, and Manufacturing teams to develop strategies for improving offering performance and cost competitiveness.

Establish technology development programs with well-defined milestones and accountabilities based on market and product line development goals.

Develop programs to maintain and improve the lab capabilities required to support research and process development.

Responsible for maintaining a robust lab safety program in complete alignment with our Total Safety Philosophy.

Identify synergies across business R&D programs and initiate new programs to leverage our capabilities.

Maintain an awareness of the state of the art in the field and a knowledge base of the universities and individuals who are at the cutting edge of technology in the area and initiate external collaboration.

Some traveling to support development activities (estimated annual travel 10-25% once COVID restrictions are lifted)
Qualifications:
We are seeking results-oriented candidates with the following qualifications:
B.S. degree in engineering or physical science, M.S. or Ph.D. strongly preferred7+ years of experience in Technology areas relevant to the role.

Strong innovation track record of taking new technology from idea phase to commercialization with tangible business impact.

Deep knowledge of membrane separation technology strongly preferred.

Experience in collaborating with Technology, Engineering, Operations and Commercial organizations worldwide

Experience in intellectual property portfolio management and patent filing.

Communication and interpersonal skills; ability to work with and influence people with positivity from all cultures and at all organizational levels, inside and outside of Air Products.

People development skills and ability to thrive in an environment of change.

Ability to travel domestically and international
To learn more, visit About Air Products.
Air Products offers a comprehensive benefits package including paid holidays/vacation, affordable medical, dental, life insurance and retirement plans.
We thank all applicants in advance for their interest; however, only those applicants who are being considered for an interview, or are currently employed by Air Products, will be contacted.
Air Products is an Equal Opportunity Employer (U.S.) You will receive consideration for employment without regard to race, color, religion, national origin, age, citizenship, gender, marital status, pregnancy, sexual orientation, gender identity and expression, disability, or veteran status.
Job Title:PRODUCT DEVELOPMENT TEAM LEADEmployment Type:North America - Exempt Employment Status:Full TimeType of Relocation Benefits Provided:DomesticLocation:US-MO-St. Louis Country:United StatesRegion:North AmericaOrganization:Global Engrg Mfg Technology & Equipment Business Sector / Division:Membrane Marketing & Sales