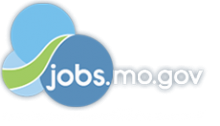 Job Information
Centene Corporation

Project Lead Business System Analyst (Scrum Master))

in

St. Louis

,

Missouri
Position Purpose:
Lead the design, build, test and maintain enablers of business processes, including technology and process solutions with a focus on high complexity, "family" of business service solutions
Analysis of technical problems with enrollment and eligibility systems including reviewing: member data, configuration data, system documentation and implementation details.

Meeting with product owners and business representatives to gather requirements. Translation of those into eligibility system configuration. Creation of enrollment summaries which are the technical specification documents used by eligibility and other teams.

Meeting with scrum team to review tasks, coordinate efforts and determine next steps.

Partners with the Business users and IT teams to capture the business context - problem, current state, desired future state, objectives, business needs and impacted user groups.

Develops requirements (business, user and software requirements -- functional and non-functional) and establishing traceability of business and functional requirements in support the business vision.

Manages the requirements through the project lifecycle by establishing and maintaining agreements between the customer and the project team.

Plays a critical communications role by interacting with user (business domain) and with developers and testing personnel (technical domain).

Works with the project manager and business user(s) to define requirements stakeholders, requirements conflict resolution procedures and the requirements team structure.

Ensures change control and change management procedures are followed within the project team as they relate to requirements.

Tracks progress of documentation against milestone dates to ensure escalation and resolution of project challenges within the requirements phase

Evaluates and monitors requirements team capacity and team assignments.

Participates in periodic meetings with business and IT partners to understand project priority and communicate availability
Education/Experience:
Bachelor's degree in Computer Science, MIS, related field or equivalent experience. 5yrs Experience tracking progress of documentation against milestone dates to ensure escalation and resolution of project challenges within the requirements phase Knowledge of programming languages, project management, and application or systems development methodologies (Agile preferred). Must be able to communicate business solutions to management for review and approval both verbally and in writing. Advanced SQL query skills. Healthcare experience preferred.
Centene is an equal opportunity employer that is committed to diversity, and values the ways in which we are different. All qualified applicants will receive consideration for employment without regard to race, color, religion, sex, sexual orientation, gender identity, national origin, disability, veteran status, or other characteristic protected by applicable law.
TITLE: Project Lead Business System Analyst (Scrum Master))
LOCATION: St. Louis, Missouri
REQNUMBER: 1202393
COMPANY: IT
POSITION TYPE: Both