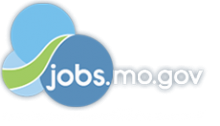 Job Information
Power Engineers

PTE Field Safety Manager

in

St Louis

,

Missouri
PTE Field Safety Manager
Location:St Louis
State/Territory:Missouri
Department:Ops Corporate Safety Group
Description
Field Safety Manager (PTE)
Job Summary:
The POWER Testing & Energization (PTE) Field Safety Manager is responsible for leading safety efforts, coordination, reporting requirements and day to day occupational safety for PTE, with accountability to production and corporate management, concurrently. This individual participates in the development, management, oversight as well as recording, tracking, and reporting of safety statistics associated with PTE activities.
This role reports to the Corporate Safety Manager of POWER Engineers Inc. and the Business Unit Director of PTE. The successful candidate will promote and ensure safety alignment between corporate and production management while serving as the lead safety professional for PTE.
Roles and Responsibilities:
Production
Perform safety evaluations, inspections and audits of PTE field staff & activities

Develop, maintain and update safety policy & procedure

Generate and review Job Hazard Analyses, Tailboard Reports and corresponding safety concerns

Review client safety policy & procedure to ensure PTE compliance

Promptly respond to field safety concerns and directives

Assist with client safety questionnaires, audits and surveys

Lead internal safety improvement initiatives

Contribute to leadership and production staff meetings in which safety and safe working methods are key subject matters

Provide general safety oversight, guidance and ongoing training to PTE field staff as needed
Corporate Safety Department
Receive and carry out safety directives from corporate safety management

Attend regular meetings between corporate and production safety leadership

Lead and coordinate accident/incident investigations with corporate safety management

Maintain safety certifications

Submit periodic safety audit, reports, metrics, evaluations and inspections for corporate safety review
Required Education/Experience
Understanding of the occupational safety concepts

Certification in related occupational safety field (e.g. OSHA 500/501, 10/30/10 ET&D, NFPA70e, NETA, NESC)

5+ years of relevant work experience

Excellent communication skills, written and verbal

Ability to gain the trust of staff & management

Collaborative & consensus building work style

Professional work ethic; ability to carry out function without supervision (work independently & efficiently)

Proficiency and passion for occupational safety

Mindset to approach safety duties with balanced respect for compliance and business needs
Desired Education/Experience
Safety Credential preferred (e.g. CSP, CHST, CSHM, CIH, BS, MS, MPH)

Bachelor's Degree in Safety or related field preferred

Working familiarity with human performance improvement and behavioral safety tools and methods

Safety and/or production experience in a utility electrical testing environment
At POWER Engineers, Inc. you can have a rewarding career on every level. In addition to challenging and meaningful work, you'll have the chance to make a positive impact on the environment, participate in a range of diverse and unique initiatives, and find the support, coaching, and training it takes to advance your career. We encourage new ideas and fresh approaches and most importantly, we strive to be our clients' first choice. These traits – and deep technical skill – account for our success.
Have fun, do good work, make money. As an employee-owned company, we strive to make POWER Engineers an appealing place to work, where we perform projects that we find challenging and in which we excel. We provide competitive compensation, a full benefit package, professional development, and an appealing work environment. POWER Engineers is a unique and fun engineering firm, which may be contradictory to some, but it works well for us.
EOE/Minorities/Females/Vet/Disabled