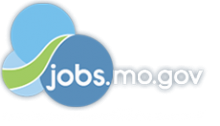 Job Information
GKN Aerospace

QA Laboratory Technician - St. Louis, MO

in

St Louis

,

Missouri
QA Laboratory Technician - St. Louis, MO
Apply now »
Date:Mar 1, 2021
Location:St Louis, MO, US
Company:GKN Aerospace Careers
About Us
GKN Aerospace is the world's leading multi-technology tier 1 aerospace supplier. With 50 manufacturing locations in 15 countries, we serve over 90% of the world's aircraft and engine manufacturers. We design and manufacture innovative smart aerospace systems and components. Our technologies are used in aircraft ranging from the most used single aisle aircraft and the largest passenger planes in the world to business jets and the world's advanced 5th generation fighter aircraft.
About the opportunity
GKN Aerospace is a global engineering business. Every time you travel by air almost anywhere in the world, it is likely that GKN is helping you on your way. We design, manufacture and service systems and components for original equipment manufacturers around the world. We are continuously evolving, pioneering new technologies and reinventing existing ones, stretching ourselves to be better in everything we do.
We are looking for people who want to make a difference, talented members with the skills and passions to become the best of the future in what they do.
Job Summary
To setup laboratory tests and perform mechanical, chemical and physical testing associated with Aerospace parts and materials. Catalog test data, generate lab and QA records in strict accordance with operating procedures. Additional duties include assisting with aspects of daily lab operations and diagnosing common test related problems associated with supporting the aircraft component manufacturing processes.
Job Responsibilities
Prepare test specimens, conduct tests and document results, in accordance with test procedures.

Operate lab equipment to conduct mechanical tensile and compression test; conduct FTIR sampling and testing; conduct sampling and chemical tank testing; etc….

Follow laboratory plans, procedures and instructions set forth by applicable lab superiors. Provide data and information to lab personnel, and other customers, as appropriate.

Perform qualitative or quantitative tests using standard or specialized equipment and instruments, and issue reports as required.

Interface with engineers and manufacturing personnel to improve processes and provide test results, as needed.

Pursue personal development of skills and knowledge necessary for effective performance.

Perform other duties, tasks and responsibilities as assigned.
Requirements
Associate of Applied Science (AAS) degree in chemistry, physics, biology or a closely related curriculum preferred. A combination of 2 years of higher education and relevant experience in lieu of a degree may be considered.

2 years of laboratory experience

U.S. Person per ITAR regulations to comply with export compliance and site SSA requirements
Preferred Qualifications
Experience in the testing of aerospace material and related requirements

Proficient conducting at least 2 lab test methods, such as: chemical, physical or mechanical lab testing (ASTM, ASME).

Proficient with many types of conventional and specialized test equipment (tensile machines; titration methods; use of calipers, micrometers, balances, etc).

Must have general familiarity with computers and associated software

Must have ability to work effectively as a team member, some leadership skills are desired.

Good problem solving skills

Excellent written, verbal and collaboration skills
Physical Demands
Frequently required to spend long hours sitting at a work stations.

May be required to walk or stand for brief periods

May be required to use stairs when elevator is not available

May occasionally lift, carry, push, pull or otherwise move up to 25 pounds of office supplies and materials

May be required to reach with arms and hands and to stoop, kneel or crouch
Diversity Inclusion and Belonging (DIB)
As a global engineering company, innovation is what differentiates us from our competitors and is central to our success.
A balance of cultures, ethnicities and genders help bring new ideas and creativity to GKN. We need people of different backgrounds, with different skills and perspectives to spark originality, imagination and creativeness in our teams around the world.
GKN is an equal opportunity employer.
We treat all our employees and applicants fairly and are committed to ensuring that there is no discrimination or harassment against any employee or qualified applicant on the grounds of age, race, creed, color, national origin, ancestry, marital status, affectional or sexual orientation, gender identity or expression, disability, nationality, sex, or veteran status or any other characteristic protected by law.
#LI-post