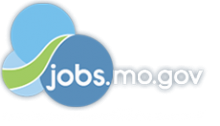 Job Information
ProPharma Group

QC Director - (REF7282L)

in

St. Louis

,

Missouri
The Director of QC - Analytical Services and Product Development provides leadership and is responsible for establishing a robust analytical services department via a step-wise process. Needs to establish SOP's, protocols, specifications, and controls for testing / study design for product development.
Hybrid of onsite and remote work. 3 month contract.
Responsible for government permits to include EPA and Hazardous Waste Management. Audit support, hire, train, supervise and continues improvement.
Duties:
Oversee a team involved with receipt, inspection, testing, in-process testing, release testing, shelf life testing, approval and release of drug substances, excipients, container closure components, labels, accessory components used in manufacture.
Validation and testing to include in-house testing and contract service providers.
Write/review related SOP's, protocols and reports
Perform quality audits; Provide OOS investigations and CAPA for outstanding issues related to manufacturing and testing.
Pharmaceutical developments of generic drugs. Develop specifications for drug products and shelf life tests.
Ownership of quality data; annual product report, CMC-section, supplements, document change control, equipment, facility and process change control. NDA, PAS, process validation, annual product report.
Environmental monitoring (hazardous waste management)
Provide Leadership and establish a robust analytical services department via a step-wise process; establish and implement SOP's.
Routine performance evaluations.
Supervisory Responsibilities - QC Analytical Services and Product development department.
Doctoral degree (Ph. D.) or equivalent; or more than 10 years related experience and/or training in Quality Control and Analytical Services preferred; or equivalent combination of education and experience.
Ability to write speeches and articles using original or innovative techniques or style.
Mathematical Skills; exponents, logarithms, quadratic equations, and permutations.
Reasoning Ability; Apply principals of logical or scientific thinking
Computer Skills; must have knowledge of database, spreadsheet and word processing software.
Certificates, Licenses, Registrations
RAC

ASQ, CQA
Other Skills and Abilities:
Regulatory Intelligence

Strong Technical, R&D

Cytotox Development
Physical Demands: The employee is regularly required to sit, talk and hear; and ability to lift up to 25 pounds; and sometimes be exposed to caustic chemicals.
All candidates must be legally eligible to work in the USA.
ProPharma Group does not accept unsolicited resumes from recruiters/third parties. Please, no phone calls or emails to anyone regarding this posting.