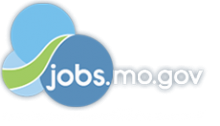 Job Information
Mallinckrodt Pharmaceuticals

Quality Engineering Manager

in

St. Louis

,

Missouri
Job Title
Quality Engineering Manager
Requisition
JR000011282 Quality Engineering Manager (Open)
Location
St. Louis, MO (Pharma) - USA032
Additional Locations
St. Louis, MO
Job Description
SUMMARY OF POSITION:
Provides leadership and ensures success in day-to-day operations of the Quality Engineering department for the St. Louis and Greenville Plants Acts as a subject matter expert for involvement in deviations, procedures, investigations and manufacturing current Good Manufacturing Practices (cGMP) compliance as both a participant and a facilitator. Ensures resources and personnel are properly allocated to achieve optimal results throughout the department. Is responsible for identification and implementation of continuous system improvements including KPI Metrics, oversight of critical quality systems as assigned and disposition of pharmaceutical product.
Manages Quality Engineering for the St. Louis and Greenville Plants, including:
Compliance

Customer complaint management

CAPA program administration

Exceptions

Annual Product Reviews

Out of Specification management

Change Control program
This function is comprised of approximately 6 highly technical and experienced employees at levels up to P3-level.
ESSENTIAL FUNCTIONS
Management responsibility for site Quality Engineering at the St. Louis and Greenville Plants. Exercises full autonomy for managing daily activities within the operations environment. Ensures customer both internal and external are satisfied and all needs are met. Performance is measured in terms of achieving key site or release objectives. Achieves key site objectives through formulation of objectives and management of senior technical personnel. Provide direction and leadership for the successful execution of critical quality activities, such as:
Ensuring FDA/EU inspection readiness by ensuring compliant operations within the established quality system

Manage investigations for customer complaints program, including interaction with customers and resolution of critical issues

Conduct and/or administer new employee, ongoing, and directed training on GMP topics to ensure compliance to regulations

Manage the CAPA program to effectively identify and correct problems that impact product quality or compliance

Support all validation activities for new, altered, or modified equipment, facilities, or manufacturing processes

Approval of highly technical investigations involving product impact

Scheduling of employees, performance appraisals, and performance management of team members

Directly interacting with key customers relating to technical issues, potential non-compliance activities, or service issues impacted by quality/compliance

Resolution of critical quality issues that could impact production, customer service, quality, or compliance

Interprets regulatory guidance to determine site course of action for compliance

Technical expert in multiple quality functional areas, such as product investigations, quality systems, establishing compliance plans, etc.
MINIMUM REQUIREMENTS:
Education:
Bachelor's degree in chemistry, microbiology or similar life sciences or technical field such as engineering, mathematics, etc.
Experience:
Minimum of 5 years of pharmaceutical industry experience in a Quality function including experience in manufacturing and control of bulk drug substances, and solid dosage form drug products. Minimun 2 years of prior successful leadership experience.
Preferred Skills/Qualifications:
It is preferred that the candidate will also possess several of the following:
Experience serving as a leader of a significant quality function (Total Plant population >400 persons, Quality Function >75 persons). Exceptional oral and written communication skills. Strong managerial and excellent negotiating skills in order to obtain balanced results from direct and indirect reports. Knowledge of FDA and International regulations and guidances in the area of Quality Systems for pharmaceutical products and medical devices. Experience interacting with regulatory agencies such as the FDA and EU regulatory bodies as an inspection host. Strong customer focus.
Skills/Competencies:
Desired skills and competencies include:
Writing skills necessary to effectively communicate technical/clinical information to others. Comfortable and capable of using software programs (Word, Excel, Power Point, Access) and a willingness to expand and increase these competencies. Superior verbal communication skills including impeccable telephone etiquette. Scientific literature evaluation skills. Scientific literature searching skills.
ORGANIZATIONAL RELATIONSHIPS/SCOPE:
Reports to Sr. Manager, Quality Assurance

Manages complex Quality Engineering team of approximately 6 high level professionals

Works closely with the key site personnel and executives on issues of major importance to the business

Frequent contacts with external customers, regulatory agencies, and individuals from across the company
WORKING CONDITIONS:
Normal office conditions

Occasional travel will be required for professional training seminars and conferences

Approximately 10% travel (mainly domestic, but some international) will be required for manufacturing site visits and off-site business meetings
DISCLAIMER:
The above statements are intended to describe the general nature and level of work being performed by employees assigned to this classification. They are not intended to be construed as an exhaustive list of all responsibilities, duties and skills required of employees assigned to this position.
Mallinckrodt is a global specialty p harmaceutical business that develops, manufactures, markets and distributes specialty pharmaceutical products. Areas of focus include therapeutic drugs for autoimmune and rare disease specialty areas like neurology, rheumatology, nephrology, ophthalmology and pulmonology; immunotherapy and neonatal respiratory critical care therapies; and analgesics and central nervous system drugs. The company's core strengths include the acquisition and management of highly regulated raw materials; deep regulatory expertise; and specialized chemistry, formulation and manufacturing capabilities. The company's Specialty Brands segment includes branded medicines; its Specialty Generics segment includes specialty generic drugs, active pharmaceutical ingredients and external manufacturing.
To learn more about Mallinckrodt, visit www.mallinckrodt.com.
Mallinckrodt Pharmaceuticals ("the Company") maintains a continuing policy of non-discrimination in employment. The Company is an equal opportunity employer and complies with all applicable laws prohibiting discrimination based upon age, ancestry, color, religious creed (including religious dress and grooming practices), disability (mental and physical), marital status, medical condition, genetic information, military and veteran status, national origin (including language use restrictions), political activities or affiliation, race, sex (including pregnancy, child birth, breastfeeding and medical conditions related to pregnancy, child birth or breastfeeding), gender, gender identity and gender expression, sexual orientation, as well as any other category protected by law. Furthermore, it is our policy to provide equal opportunity to individuals with disabilities and protected veterans in all phases of the employment process and in compliance with applicable federal, state, and local laws and regulations on every location in which the company has facilities. This policy of non-discrimination shall include, but not be limited to, the following employment decisions and practices: recruiting, hiring; promotions; demotions or transfers; layoffs; recalls; terminations; rates of pay or other forms of compensation; selection for training, including apprenticeship; and recruitment or recruitment advertising.
Mallinckrodt Pharmaceuticals is required to report certain payments or transfers of value (such as expense reimbursement, meals, transportation) made to U.S.-licensed healthcare professionals in compliance with the federal Physician Payment Sunshine Act (i.e. Open Payments) and certain state laws.