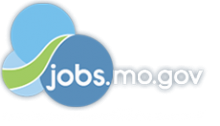 Job Information
The Salvation Army - Metro Division

Regional Maintenance Coordinator

in

St. Louis

,

Missouri
Overview
The Salvation Army is looking for an individual who would like to apply their experience and skill in maintenance to help us "do the most good" as our new Regional Maintenance Coordinator. This is a full-time 40 hour per week position that comes with a great benefits package which includes medical, dental, and life insurance, 13 paid holidays a year, vacation time, sick time, personal time and is eligible for participation in the company funded pension plan after one year of service.
The Regional Maintenance Coordinator RMC oversees the general upkeep and maintenance of all three regional shelters which consists of Family Haven, Alton Booth Houses, and the O'Fallon Lodge. This to include routine maintenance projects as well as coordination of major projects. The RMC will oversee the completion of projects, seek and negotiate bids for larger projects and work with the Shelter Managers of those sites to ensure upkeep. The RMC is to perform all functions of the position which includes but is not limited to: ensuring that building, grounds, vehicles, and equipment receive proper upkeep, repairs are done in timely manner and the facilities are cleaned in a timely fashion. The majority of the work done in the position will be of the technical and physical labor type.
Responsibilities
Perform daily walk-through of each facility and premises weekly to assure orderliness and proper condition. Be alert for lighting, general appearance, maintenance and safety issues. Notify Shelter Manager and supervisor of outstanding client cleaning details that are not being carried out.

Maintain equipment, appliances, furniture and facilities: this includes but is not limited to plumbing, electrical, drywall, plaster, painting, basic HVAC upkeep, minor remodeling and flooring. Daily monitoring and assessment of property and equipment to ensure safety, preventative maintenance and proper attention is given to outstanding items.

Creates and implements routine maintenance program for each for general upkeep of interior and exterior of properties, maintenance of agency vehicles, housewares, appliances, fixtures, doors, faucets, restrooms and kitchen areas. Also includes inspection of resident rooms to include bedding, floors, ceilings, light fixtures, etc.

Maintain facility grounds to include: yard work, trash removal, snow removal, lawn mowing and any additional outside repairs as necessary. Also supervision of any contractual work done on the facility as well.

Meet regularly with supervisor to discuss maintenance issues of each location and notify supervisor of need to escalate any maintenance issues. Propose improvements in the way tasks are accomplished. Seeks out reasonable vendors to perform work at each location and considers pricing, time of completion and obtaining necessary paperwork for processing.

Ensure vehicles receive proper maintenance and are kept clean. This to include addressing repair items, licensing requirements and insurance paperwork. This may include some transporting of items and or persons at the discretion of the supervisor.

Other necessary work to be performed at each location include: washing windows, strip and wax floors, carry out bulk trash, and perform other janitorial duties as directed, following completion of other maintenance related tasks.

Remove snow and apply salt to melt ice as needed during winter season. Or supervise contractor who is doing snow removal or grounds work.

Respond to emergencies as they occur. Be available by phone and on site if needed to address emergencies after hours and on weekends. Document time spent on emergency projects after hours. Must be able to respond to disasters, etc. as needed by supervisor.

Maintain current maintenance logs at each location and ensure facility is prepared for inspections by DHQ, THQ, local, state, and federal funders.

Maintain positive work atmosphere by behaving and communicating in a manner that fosters good relationships with vendors, co-workers, supervisor(s), clients, visitors, and Corps staff. This would include but not be limited to such actions as: resolution of conflicts in a professional manner; courteous treatment to others; respect of others property and person; and professional and appropriate communication to and about co-workers, supervisors, and Corps staff.
This job description should not be interpreted as an all inclusive list. It is intended to identify the essential duties and requirements of the position. Employee will follow other instructions, and perform other related duties, as may be required by his/her supervisor.
Qualifications
Minimum Qualifications:High School diploma/equivalent and three years related work experience. Five years work related experience without a diploma. At least 3 years supervisory experience. Must have some knowledge of HVAC systems, plumbing and electrical systems. MUST be able to utilize a computer and email systems. Position requires basic communications with visitors, clients and staff. Ability to read and comprehend job description, cleaning instructions and material safety data sheet. Must have good organizational skills. Must be able to pay attention to detail, have good follow-through skills, and work with minimal supervision. Demonstrated ability to multi-task and prioritize many different projects and workload. Must be energetic, proactive, have a positive attitude, and be willing to work with others. Must be trainable and willing to respond to the needs of the organization. Ability to interpret a variety of instructions furnished in written, oral, diagram or schedule form. Requires appropriate valid driver's license (i.e. Class E for MO, or JO2 for IL.) and pass MVR check. CPR/First Aid certification required as well.
Physical and Work Environment Requirements:Capable of frequently lifting 50 pounds, occasionally lifting up to 100 pounds and frequently moving 100 pounds or more using dolly/cart/truck. Occasionally climb a ladder to work (replace light bulbs, etc.). Some of this work will be outdoors and will be cold in the winter and hot in the summer. Ability to stand for long periods of time. This position might include some moving of furniture and other goods for residential and programmatic needs.
The Salvation Army, as a religious organization, is exempt from participation in federal and state unemployment insurance programs.
Job LocationsUS-MO-St. Louis | US-IL-Alton | US-MO-O'Fallon
Job ID2021-17156
of Openings1
CategoryMaintenance
TypeRegular Full-Time