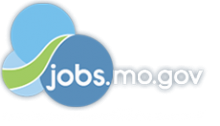 Job Information
Staff Management | SMX

Safety Manager

in

St. Louis

,

Missouri
Detail-oriented. Conscientious. Leader.
Join Staff Management | SMX as our next Safety Manager.
Safety is the responsibility of everyone on the floor. At Staff Management | SMX, we believe that maintaining a safe and healthy workplace increases production, boosts attendance and limits attrition in workforces. That's what makes our Safety Manager so important to our organization.
As a Safety Manager with Staff Management | SMX, you will monitor the safety of all onsite associates - coaching and assisting them in the proper ways to do their task safely and ensuring that they have all of the appropriate PPE. Working onsite with one of our clients, you will spend 80-90% of your time assisting leadership teams in every area of safety in order to decrease the number of incidents and accidents that occur. Part of the work will be to report and document all unsafe acts, as well as be vigilant to any unsafe conditions on the floor.
Essential Job Functions:
OBSERVATION AND TRAINING SKILLS
With the goal of preventing injuries and / or incidents and increasing safety awareness, conduct safety observations (CBIs) to measure if employees are working in a safe manner. Number of CBI's will be set based on head count (typically 5% of head count).
TEAM LEADERSHIP
Coach and document all unsafe acts. Assist in communicating and executing safety incentive programs. Ensure that all complaints/incidents/accidents are reported and reviewed on time and communicated to both Staff Management and client leadership.
Experience:
· Bachelor's Degree (B.A. or B.S.) from an accredited college or university
· Knowledgeable in safety expectations, policies and procedures
· Some supervisory and/or lead experience in a production environment preferred, with the ability to coach and motivate others
· Physical ability to be on feet and walk 10-12 hours per day 5-6 days per week
· Knowledge of MS Office software: Excel, Outlook, PowerPoint, Word
Our Culture:
We're in the business of people, so support and teamwork are important to us. We power some of North America's leading companies by putting people to work in distribution, fulfillment and manufacturing jobs. We'll find you a place where you'll gain experience, knowledge and skills through hands-on learning, where you can succeed and grow, and where your hard work will be recognized.
People of all personalities, backgrounds and talents succeed with us. There's a reason so many of our associates and employees stay with us for a long time. We foster a diverse and inclusive culture where every employee has an opportunity to contribute and grow while meeting the changing needs of the marketplace. We take pride in what we do because what we do matters - to our families, our communities and each other.
TrueBlue was founded on the idea of connecting people and work. We work with businesses to provide the workforce solutions they need to succeed. Publicly traded since 1998, TrueBlue provides a talented workforce of over 600,000 people and partners with more than 100,000 companies around the world through three segments: PeopleReady, PeopleManagement and PeopleScout. • PeopleReady provides on-demand and skilled labor for retail, manufacturing, warehousing, logistics, energy, construction, hospitality, and ports & terminals industries. • PeopleManagement (Staff Management, SIMOS, Centerline) provides on-premise contingent staffing and on-premise management in the light-industrial sector and beyond. • PeopleScout provides high-volume permanent employee (RPO) recruitment process outsourcing and management of outsourced service providers to a global workplace. TrueBlue continues to broaden its service offerings, reaching more markets, and offering greater technology and innovation to benefit employers, staff and contingent workers.
What we do at TrueBlue is simple – we put people to work and change lives every day.