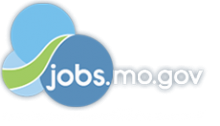 Job Information
Hired by Matrix, Inc.

SalesForce Developer

in

st louis

,

Missouri
SalesForce Developer
Job Type:Contract
Job Location:st louis
Missouri
Job Description:
Job Summary
Our Client is seeking a SalesForce Software Developer to join their team and support development efforts for a USDA contract.

The developer will analyze company processes, maintaining and developing CRM workflows and custom solutions for specific business needs.

The candidate will work collaboratively with others on the team to create custom, scalable processes for the company.

Rural Development is an effort of helping rural Americans in many ways such as offering loans and grants to help create jobs and promoting economic development by supporting loans to business through banks, credit unions and community-managed lending pools.

RD provides technical assistance to help communities undertake community empowerment programs.

RD also helps rural residents buy or rent safe, affordable housing and make health and safety repairs to their homes.
Responsibilities
Maintaining existing solutions and developing new solutions within the Salesforce platform to support key business functions and meet project objectives, client requirements, and company goals.

Coordinate with project management resources to drive migration of legacy applications to our Salesforce platform.

Help manage ongoing maintenance of the Salesforce environment and conduct long-term improvement efforts to ensure compatibility with evolving mission requirements.

Interact directly with end-users and management to analyze project requirements and current system capabilities.

Help create applications to interface with Salesforce as needed.

Act a mentor to other developers and team members on Salesforce development best practices and available functionality.
QualificationsEducation
Bachelor's degree in Computer Science, Information Technologies or related field, or an equivalent combination of experience, education, and training.
Experience
At least 3-5 years of Salesforce (Apex/Lighting) development experience; 5+ years preferred.

Salesforce certification -- Certified Platform Developer 1 or 2, etc. preferred.
Prior experience with
Lean or other Business Process Improvement frameworks is a plus.

Experience with other development languages (Java, JavaScript, C#) is a plus.
Skills
Strong people skills to interact with staff, colleagues, cross-functional teams and third parties.

Exceptional verbal and written communication skills in English and the ability to communicate effectively with both technical and non-technical IT stakeholders.

Ability to work in a team environment under the direction of a technical lead.

Experience in planning and delivering software platforms used across multiple products and organizational units.

The selected candidate is subject to a background investigation by the government and must be able to meet the requirements to hold a position of public trust.
Desired Skills
Agile Methodology experience preferred.

ITIL experience a plus; ITIL Foundations certified preferred.

Previous CRM Platform Development preferred.

Prior experience migrating from legacy solutions (AS400, etc.) to Salesforce preferred.

Experience with Web Services (REST, SOAP, etc.) preferred.
Please submit your resume for consideration. Once submitted, feel free to contact Caitie at 646-415-8355for additional information.
Approx. Duration: 14 months
About Hired By Matrix
Hired by Matrix, Inc. founded in 1986, is a certified Woman-Owned Business Enterprise (WBE) dedicated to providing the highest quality of job opportunities to our candidates and staffing services to our clients. We are a full service staffing firm with experience recruiting and delivering for IT, Accounting & Finance, Administrative & Clerical, Clinical & Scientific, and Marketing disciplines. Our long history in the staffing industry and dedication to excellence are the key differentiators that have fueled our success for over 30 years.
Hired by Matrix offers our contract professionals competitive salaries, benefits after 60 days and a 401k option after one year.Equal Opportunity EmployerWBENC CertifiedWOSB Certified*CEO Sharon Olzerowicz serves on the WBENC Board and is a long-standing member of the Forum Governing Group.
We work hard to match our candidates with the right career opportunities. Let us find you a#MatrixMatchso you can reach your career goals!
Connect with us on LinkedIn and see how we can impact your career!
Hired by Matrix Career Center:https://www.hiredbymatrix.com/find-work/open-positions/