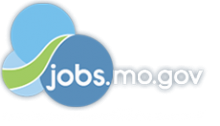 Job Information
IBM

Security Architect - CISO

in

St Louis

,

Missouri
Introduction
At IBM, work is more than a job - it's a calling: To build. To design. To code. To consult. To think along with clients and sell. To make markets. To invent. To collaborate. Not just to do something better, but to attempt things you've never thought possible. Are you ready to lead in this new era of technology and solve some of the world's most challenging problems? If so, lets talk.
Your Role and Responsibilities
The CISO Security Innovation and Remediation Team is looking for a Security Architect, who can take on a leadership role in responding to security issues across a large enterprise, multiple offerings and various lines of business. The right candidate must thrive in high-pressure situations, think like both an attacker and defender, and drive engineering, development and business teams to take the right actions in the right time frames to mitigate risks.
We are looking for an individual who can balance technical against business risks and consistently drive for the right results. The right candidate has passion for engineering solutions to complex security challenges, recognizes and fills gaps from a defense in-depth perspective.
The candidate will also have a good mix of deep technical knowledge, a demonstrated background in Information Technology and Security. We value broad and deep technical knowledge, specifically in any one of these fields: Cryptography, Network, Infrastructure, Software Security, CICD Pipelines, Virtualization, Cloud-Native Technologies and Cloud Infrastructure, Application Security, Malware Analysis, Forensics, Security Operations, Incident Response, and emerging technologies.
Key duties:
The duties outline the tasks and goals for which the Security Architect is responsible:
Strong leadership, project and team-building skills, including the ability to lead teams and drive projects and initiatives for multiple lines of business.

Advise, design, implement enterprise-class security systems for production environments, both internal and external to IBM.

Align company standards, frameworks and security with overall business and technology strategy.

Identify and communicate current and emerging security threats.

Design security architecture elements to mitigate threats as they emerge.

Create solutions that balance business requirements with company information and IBM security requirements.

Identify security design gaps in existing and proposed architectures and recommend changes or enhancements.

Exceptional communication skills with diverse audiences - strong critical thinking, analytical skills and empathy.
General skills include :
Business Awareness : You have an understanding about the business that you're trying to secure. For example, working knowledge of cloud technologies, the ability to describe what the security concerns and impact might be for an organization looking to move from on-premises compute to public cloud.
Distributed Systems / Software Design: You understand the compromises that teams make every day in order to make things work. Security Architects should have strong opinions about the right way to build.
Threats, Risks, and Modeling: You know the difference between threats and risks, have ability to understand what organizations need to protect, who they need to protect it from, and how that protection should work.
Vulnerabilities and Exploitation : You have the ability to discern between a weakness, flaw, or error found within a system, software, host, etc., that has the potential to be leveraged by an attacker in order to compromise a network, application, or an infrastructure, etc.
Focus of Collaboration : The Security Architect role requires a lot of cooperation and engagement within the organization and lines of businesses that they support, so being personable, approachable, and empathetic are extremely valuable qualities in a Security Architect.
Bonus - Basic Cryptography :
The ability to explain the symmetric and asymmetric parts of a TLS handshake and explain the difference between signing and hashing.

The ability to explain the difference between stream and block implementations and convey an understanding of code books and authenticated encryption.
Required Technical and Professional Expertise
7-10 years of experience as a Security Architect

Experience with incident response or addressing security breaches, incidents as a member of a security team

Experience with forensic analysis of systems

Experience with Ruby, Python, Java or Go a plus

Experience with IBM Cloud, OpenStack, AWS, or similar proprietary cloud environments

Experience with CICD and Development Pipelines

Experience with Agile design and project management methodologies
Preferred Technical and Professional Expertise
Experience with Docker and Kubernetes a plus.
A BS in Computer Science, Cyber Security, Engineering, Mathematics, or a BA in a variety of other fields preferred.
A Master's degree is a plus, like a MIS, or a specialization in another technical field or an MBA.
Possible certifications are :
Certified Information Systems Security Professional (CISSP)

Certified Information Security Manager (CISM)

Certified Information Systems Auditor (CISA)

CASP+,CCSP, CCSK

SANS-related certifications
About Business Unit
IBM Corporate Headquarters (CHQ) team represents a variety of functions such as marketing, finance, legal, operations, HR, and more, all working together to solve some of the world's most complex problems, help our clients achieve success and build collaborative work environments for IBMers.
Your Life @ IBM
What matters to you when you're looking for your next career challenge?
Maybe you want to get involved in work that really changes the world? What about somewhere with incredible and diverse career and development opportunities – where you can truly discover your passion? Are you looking for a culture of openness, collaboration and trust – where everyone has a voice? What about all of these? If so, then IBM could be your next career challenge. Join us, not to do something better, but to attempt things you never thought possible.
Impact. Inclusion. Infinite Experiences. Do your best work ever.
About IBM
IBM's greatest invention is the IBMer. We believe that progress is made through progressive thinking, progressive leadership, progressive policy and progressive action. IBMers believe that the application of intelligence, reason and science can improve business, society and the human condition. Restlessly reinventing since 1911, we are the largest technology and consulting employer in the world, with more than 380,000 IBMers serving clients in 170 countries.
Location Statement
For additional information about location requirements, please discuss with the recruiter following submission of your application.
Being You @ IBM
IBM is committed to creating a diverse environment and is proud to be an equal opportunity employer. All qualified applicants will receive consideration for employment without regard to race, color, religion, gender, gender identity or expression, sexual orientation, national origin, genetics, disability, age, or veteran status. IBM is also committed to compliance with all fair employment practices regarding citizenship and immigration status.