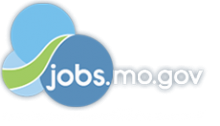 Job Information
WiSC Enterprises, LLC

Security Engineer IV (Motion GEOINT Services)

in

St. Louis

,

Missouri
WiSC Enterprises strives to perfect the proper candidate selection process, that's where you come in. Our Security Engineer IV (Motion GEOINT Services) should have strong communication skills and an in-depth understanding of GEOINT analysis methods while acting as the primary point of contact for Information Security efforts.
• Participate in registration meetings to formerly register all MGS related information systems with the Designated Approval Authority (DAA) for NGA.
• Ensure the System Security Authorization Agreement (SSAA) documents for each IS are properly prepared, maintained, and accurately reflects the definition, development, security testing processes, and relevant security requirements.
• Perform required actions to ensure all MGS related Information Systems are properly entered and maintained using the XACTA Information Assurance web application.
• Review all aspects of proposed system security plans to ensure the system is being developed in compliance with NGA security guidelines, agency policies, and Intelligence Community Directives.
• Ensure Vulnerability Assessment Testing (VAT) is scheduled and completed on an annual basis and any findings are addresses in a POAM.
• Ensure that appropriate Information Assurance Vulnerability Alerts (IAVA) are reviewed, assessed, and responded to in a timely manner.
• Maintain routine interface with the NGA C&A team (IAO, CE, and DAA) and keep them informed of any pending changes to the system baseline which may impact security.
• Review and provide input on security related test procedures prior to readiness reviews.
• Advises the Program Manager (PM) for life cycle integrated security engineering, to include review of Request for Change (RFCs), Engineering Change Proposals (ECPs), related C&A documents, attend design reviews, and ensure requirements are identified and documented.
• Provide support to the Program Manager to ensure that all aspects of each Information System (IS) from initial concept, through development, to implementation and system maintenance, and continuous monitoring meet applicable NGA C&A requirements.
• Provide advice and support to manage the IS throughout the life cycle including cost, schedule, and performance system development, and after initial operating capability (IOC) transitions the systems to operations.
• Provide advice and support to the PM during the early stages of the system life cycle to initiate the C&A process, negotiate the security requirements that must be met, and the technical security features of the IS.
• Responsible for ensuring that security guidance flows from the PM to the developer for satisfying the requirements to deliver the system, to include the schedule for delivering a certified and accredited system.
A combination of twelve (12) cumulative years of experience in which eight (8) is focused demonstrated understanding, knowledge, and familiarity in the following:
• System Integration, System Engineering, Acquisition or Project Management experience.
Education:
• Bachelor's Degree in System Engineering, Computer Science, a related technical degree, or equivalent experience.
Additionally, candidates must have an ACTIVE TS/SCI prior to applying
A combination of demonstrated experience, knowledge, and familiarity in the following:
• The GEOINT mission and its contributions to the IC.
• Certification and Accreditation processes.
• Application within NGA systems architecture component & processes.
• DoD's GEOINT Tasking, Processing, Exploitation and dissemination processes (TCPED).
• DAWIA Level III/II certification in Program Management or equivalent (i.e. PMP) or applicable experience.
• XACTA Information Assurance web application.
ID: 2020-1029
External Company Name: WISC Enterprises, LLC
External Company URL: https://wiscenterprises.com/
Street: 3200 2nd St. South