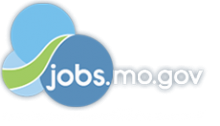 Job Information
Federal Reserve Bank

Senior Data Architect

in

St. Louis

,

Missouri
The St Louis Fed is one of 12 Reserve Banks serving all or parts of Missouri, Illinois, Indiana, Kentucky, Tennessee, Mississippi and Arkansas with branches in Little Rock, Louisville and Memphis. The St. Louis Fed's most essential responsibilities include: promoting stable prices and economic growth, fostering a sound financial system, providing payment services to financial institutions, supporting the U.S. Treasury's financial operations, and advancing economic education, community development and fair access to credit. * * Overview
Treasury Technology Services (TTS) is the embedded information technology organization for the Treasury Division at FRB St. Louis. TTS develops and supports applications ranging from off-the-shelf cash management packages to enterprise-level custom accounting systems. TTS is made up of two organizations: Engineering and Shared Services. The Engineering team consists of several application development teams, each of which are dedicated to specific Treasury business lines. The Shared Services team consists of the Project Management Office, the Architecture Office, the Data Management team, and the DevOps teams.
TTS is looking for aSenior Data Architectto lead efficient database release deliverables into all development, test and production environments. As our Senior Data Architect, reporting to a Senior Manager, you will support a team to assure the database release, along with its associated software, satisfies the requirements of our customer for systems that are essential to the infrastructure of the Department of the Treasury. You also will design well coded database objects such as stored procedures, Oracle packages, functions, and views, and database PL/SQL scripts used for data migration, fixes, transformations and test data generation; and, test and maintain database release code throughout the project's Software Development Life Cycle. * * Responsibilities * Translate business functions into conceptual, logical and physical data models. o Build data mappings for new systems and data migration projects. Implement subject area of business functions and publish the models for collaborative development. * Analyze databases in different aspects such as data integrity, technical debt, data model, security (DAR), availability and performance. o Work with stake holders to create a technology roadmap to fix the findings. * Lead strategic projects to design and implement analytics platforms. o Provide expertise in centralized and distributed data engineering solutions. Capture and share best practices across data systems. * Design distributed database solutions in AWS such as Elastic Map Reduce (EMR), Redshift, Kinesis, Amazon Machine Learning, Amazon Web Services Lambda, Data Pipeline, AWS Informatica, Casandra, S3, and the Relational Database Service (RDS) * Develop strategies, plan and work with technical team to implement DAR (Data Security at rest). Publish best practices and data dictionary. * Incubate and influence innovative technologies to solve complex database and data processing issues that would change the enterprise data management and contribute to business. Have experience in essential technologies, methodologies and run POC's * Support the data needs of multiple teams, systems and products. * Manage expectations of software delivery with stake holders, resource planning, effort estimation and guide the data projects for technically sound solutions. Build networking and relationships.
Qualifications * Bachelor's degree with a major or specialized courses in Information Technology or commensurate experience * 10 years related experience * Experience designing data analytics * Experience implementing MDM, data lake in large enterprise * Experience implementing big data solutions using cloud technologies * Create complex data models for OLTP, Data Warehouse, logical Data warehouse applications * Current knowledge building data models, data layer using data federation and master data management * Experience with AWS cloud services: EC2, S3, RDS, and Redshift. * Creative in identifying ways to reduce risks to avoid project delays * Travel (5%) * US Citizen Required Benefits
Our organization offersbenefitsthat are the best fit for you at every stage of your career: * Pension plan, 401K, Comprehensive Insurance Plans, Tuition Reimbursement Program, Onsite Wellness & Fitness Center, Backup Dependent Care (Child & Adult),and more Ranked as a Top Workplace, the Federal Reserve Bank of St Louis is committed to building an inclusive workplace, where employees' diversity—in age, gender, race and ethnicity, sexual orientation, gender identity or expression, disability, and cultural traditions, religion, life experiences, education and socioeconomic backgrounds—are recognized as a strength. Embracing our diversity encourages employees to bring their valued perspectives to the table when generating ideas and solving problems, and promotes an environment where innovation and excellence grow. Learn moreaboutthe Bank and its culture; check out ourCareers Site.
The Federal Reserve Bank of St Louis is an Equal Opportunity Employer.
Organization: *Federal Reserve Bank of St. Louis
Title: Senior Data Architect
Location: MO-St. Louis
Requisition ID: 266370