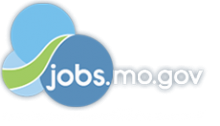 Job Information
TierPoint, LLC

Senior Data Engineer

in

St. Louis

,

Missouri
The Senior Data Engineer (SDE) plays a vital role in on-going efforts to build data integration and warehousing solutions that support the organization's success. Under general direction, the SDE is primarily responsible for activities related to the managing, optimizing, overseeing and monitoring of the department's data integration work. This includes developing data models, maintaining data warehouse and analytics environments, and writing code for data integration and analysis throughout the organization, enterprise data systems and related initiatives. This position will contribute greatly to the strategy of master data management, connecting data sources within each business unit, and working with stakeholders to ensure the success of data driven projects and initiatives.
Work closely and collaboratively with business leaders, analysts and end users to:

Assist Project Managers and BI delivery team leaders in estimating effort and resources for new projects and enhancement requests.

Analyze system requirements, gather all business information and develop plans for enterprise data projects.

Ensure that the business requirements are correctly translated into technical specifications.

Design, develop, implement, manage and maintain solutions that employ the appropriate data models, tools and reporting to achieve the business goals.

Engage with IT teams such as Data Management, DBAs, Security, Storage and Networking when their involvement is required to meet the project needs.

Develop and maintain solution documentation and training materials.

Provide ongoing support to end users in use of the systems.

Accountable for the ongoing operation of the enterprise data systems related to transferring data into and out of the data warehouse and analytic environments

Serve as a Subject Matter Expert of data principles (data analysis, modeling, ETL/ELT, storage and delivery, etc.).

Participate in developing and documenting technical standards and best practices for the organization.
Job Activities
Collaborate with cross-functional teams to conceptualize, build, test, deploy and support solutions that meet business needs.

Help drive improvements towards the features, reliability, performance, and efficiency of Enterprise Data and Analytics platforms.

Assist technical leadership in designing and leading the implementation of company wide data architecture strategy

Collaborate with engineering teams to identify and resolve pain points as well as promote best practices.

Partner with various teams to transform concepts into requirements and requirements into services and tools.

Engineer efficient, adaptable and scalable architecture for all stages of data lifecycle (ingest, streaming, structured and unstructured storage, search, aggregation) in support of a variety of data applications.

Create and maintain systems that load and transform large data sets from various internal sources.

Serve as subject matter expert for Data related technologies.

Design and maintain data models for new and existing production systems and maintain data schema versioning.

Developing and supporting backend components for data centric integrations and repositories for analytical reporting.

Work with Data Analyst and Business Intelligence team members to assist in the create data-driven insights and reports for senior management and operations leadership.

Perform daily monitoring, administration, repair and maintenance related to data technologies and related technologies in all environments as needed.

Assisting with managing the information flow for organizations, including the integrity, efficiency, and availability of data.

Developing and implementing data standards, guaranteeing metadata is captured correctly, and creating methods for monitoring and reporting any data incidents.

Create and maintain common data dictionaries and the tools or methods that support data standards for the organization.

Analyze and oversee strategies designed to enhance data reliability and minimize redundancies.

Work with other information technology personnel to develop data quality standards.

Assist with data monitoring and provide organizational management with guidance on streamlining data management.

Bachelor's degree in computer science or related field; or, an equivalent combination of education and relevant work experience.

Minimum of 5 years of R&D experience working with data dependent production systems.

Experience designing and supporting data transfer (ETL/ELT) solutions to support business requirements such as reporting, dashboards and data analytics.

Possesses observation, interviewing, flowcharting and writing skills for effectively producing system and process documentation.

General data manipulation skills: read in data, process and clean it, transform and recode it, merge different data sets together, reformat data between wide and long, etc.

Demonstrated ability to learn new techniques and troubleshoot code without support, ex. find answers to common programming challenges on Google. In other words, be able to learn on the job.

Demonstrated ability to write clear code that is well-documented and stored in a version control system.

Demonstrated ability to work independently and be a self-starter.

Ability to investigate complex business problems, develop effective recommendations, negotiate and present solutions, and resolve problems in a highly professional and tactful manner.

Excellent listening, interpersonal, communication skills.

Highly effective analytical, research, decision-making, and problem-solving skills.

Demonstrated ability to work effectively in teams, in both a lead and support role.

Use APIs to push and pull data from various data systems and platforms.

Effective time management skills, including demonstrated ability to manage and prioritize multiple tasks and projects.

Continuous Improvement Mindset

Solid understanding of Software Development Life Cycle (SDLC)
Preferred Experience
Data visualization, reporting and dashboard development (Tableau, PowerBI, etc.)

DevOps and Agile Development processes
ID: 2021-1637
Department: 770 - Project Management
External Company Name: Tierpoint
External Company URL: https://www.tierpoint.com/
Street: 12444 Powerscourt Dr