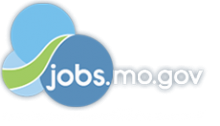 Job Information
Crunchy Data Solutions, Inc.

Senior Database Engineer

in

St. Louis

,

Missouri
Who We Are
Crunchy Data is on a mission to bring the power and efficiency of open source PostgreSQL to security-conscious organizations and eliminate expensive proprietary software costs. Since 2012, we?ve built a foundation of secure and critical PostgreSQL deployments while leveraging our expertise in managing large-sale, mission-critical systems to provide a suite of products and services. Our focus is on solving enterprise-level challenges with secure, open source technologies.
Description
Crunchy?s Senior Database Engineers play a critical client-facing role in enabling our customers to be successful with open-source databases at the enterprise scale in support of federal government mission operations.
This position is primarily remote but candidates must have availability to report to local client site as needed.
Primary Responsibilities
Design, develop, and implement database functions, procedures, triggers, and schema updates as needed by development team

Maintain and implement REST API endpoints to database tables/functions as needed by the development team

Coordinate with customer on requirements and standards implementation within program databases

Coordinate with multiple customer programs to produce a cohesive workflow and interaction with program databases

Work with customer on cloud-based database infrastructure and requirements

Implement and maintain tools to transition customer data between development platforms
Required Qualifications
Bachelor?s Degree in Computer Science, Information Technology, or Computer Engineering and 10 ? 15 years of related experience

Extensive knowledge of database administration and relational databases, to include Oracle and Postgres/PostGIS

Experience with Java, Python, and JavaScript

Knowledge of LINUX Operating System

Experience with software sustainment, design, development, test, deployment, and/or support of Client-Server/Web/Cloud applications

Knowledge of software development lifecycle methodologies (e.g. Agile, Scrum)

Experience with developmental tools such as Microsoft Visual Studio Code, NetBeans, IntelliJ, or Eclipse

Ability to report to local client site as needed.

Active Top Secret/SCI Clearance
Desired Qualifications
Experience with GeoSpatial/Cartographic Mapping

Experience with Amazon Web Services

Experience with Pivotal Cloud Foundry/VMWare TAS (Tanzu Application Service)

Familiarity with Gitlab, Jenkins, and 12 factor application software techniques/methodology
Crunchy Data Solutions, Inc. is an equal opportunity employer and will consider qualified applicants for employment opportunities without regards to race, color, religion, sex, national origin, age, disability, marital status, veteran status, sexual orientation, gender identity, gender expression, genetic information of any other protected characteristic under applicable law.
As part of our equal employment opportunity policy, Crunchy Data Solutions, Inc. will also take affirmative action as called for by applicable laws and Executive Orders to ensure that minority group individuals, females, disabled veterans, recently separated veterans, other protected veterans, Armed Forces service medal veterans, and qualified disabled veterans are introduced into our workforce and considered for employment and promotional opportunities.
Upon request, Crunchy Data Solutions, Inc. will provide reasonable accommodations during the application process, to comply with the Americans with Disabilities Act (ADA) and other state or local laws. Such requests should be directed to the Director of Human Resources.