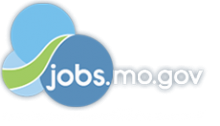 Job Information
Federal Reserve Bank

Senior Scrum Master

in

St. Louis

,

Missouri
The St Louis Fed is one of 12 Reserve Banks serving all or parts of Missouri, Illinois, Indiana, Kentucky, Tennessee, Mississippi and Arkansas. The St. Louis Fed's responsibilities include promoting stable prices, economic growth and a sound financial system, providing payment services to financial institutions, supporting the U.S. Treasury's financial operations, and advancing economic education, community development and fair access to credit.
Overview
Information Technology Services is looking for aSenior Scrum Master. As our Senior Scrum Master, you will report to a Manager and model servant leadership for our agile teams operating within one of the agile frameworks. Our Senior Scrum Master will guide teams to achieve value through agile work systems and practices; and, will use quantitative metrics and qualitative insights to discover and highlight for the team cause for celebration and opportunities for continuous improvement.
Responsibilities
Be a Team Facilitator for all applicable ceremonies within the team's working process (Preparing, facilitating, post processing)
Coach the entire team around the Agile Principles and find the process that achieves value
Create a team charter with the team and hold the team accountable to the process they create, helps the team perform at their highest level and ensures the team has all of the skills needed to achieve business value – works with leaders to find those skills
Ensure team is dedicated to continuous improvement at regular intervals by conducting retrospectives for them; mediate team conflicts and help team create information radiators
Remove impediments hindering the team's progress, promoting Psychological Safety and exposing anti-patterns the team is displaying
Ensure a healthy, collaborative relationship between the product owner and the team; including fostering a culture of experimentation across the team and protecting the team from outside distractions and interruptions
Mentor other Scrum Masters and stakeholders that are involved directly with the team
Teach the value around metrics that help teams grow and course correct – Cycle time, story size, velocity; and convey cumulative flow diagrams and burndown charts with the team.
Create and help grow Communities of Practice
Work with other Scrum Masters to increase effectiveness of the application of Scrum or other frameworks
Qualifications
Bachelor's degree with a major or specialized courses in Technology or Business or commensurate experience
10 years' experience in a technology organization inclusive of 5 years' experience as a Scrum Master on an agile team
Expert knowledge of servant leadership, facilitation, situational awareness, conflict resolution, continuous improvement, empowerment of others, and transparency.
Expert on the Agile Principles and the Agile Manifesto and great at knowledge transfer of these constructs
Proficient in identifying risks and facilitating team efforts to reduce impact.
Expert ability for using the well documented patterns and techniques for filling in the intentional gaps left in the Scrum approach (e.g., burndown techniques, retrospective formats, handling defects and other emergent work)
Have an advanced understanding of other frameworks beyond Scrum (Kanban, XP)
Experience using agile tools such as Jira, Rally or AgileCraft
The following are preferred: o Certified Scrum Master – or obtain within the first 3 months o Certified in Agile Team Facilitation – or obtain within the first 6 months o Certified in Coaching Agile Teams – or obtain within the first 6 months
Travel (5%)
US Citizen
Benefits
Our organization offersbenefitsthat are the best fit for you at every stage of your career:
Pension plan, 401K, Comprehensive Insurance Plans, Tuition Reimbursement Program, Onsite Wellness & Fitness Center, Backup Dependent Care (Child & Adult),and more
Ranked as a Top Workplace, the Federal Reserve Bank of St Louis is committed to building an inclusive workplace, where employees' diversity—in age, gender, race and ethnicity, sexual orientation, gender identity or expression, disability, and cultural traditions, religion, life experiences, education and socioeconomic backgrounds—are recognized as a strength. Learn moreaboutthe Bank and its culture; check out ourCareers Site.
The Federal Reserve Bank of St Louis is an Equal Opportunity Employer.
Organization: *Federal Reserve Bank of St. Louis
Title: Senior Scrum Master
Location: MO-St. Louis
Requisition ID: 267709