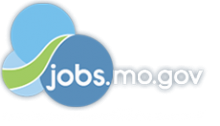 Job Information
Cigna

Senior Solutions Architect - Express Scripts

in

St. Louis

,

Missouri
The Sr. Solutions Architect has proven their ability to architect, design, develop and implement highly scalable and reliable IT systems. This person provides the technical leadership in implementing short and long-term strategies for their assigned team(s), will transform the strategies into prioritized initiatives, and is able to respond to urgent issues in their specific function without losing focus on longer-term deliverables. As a technical leader, this person is able to balance a wide-range of initiatives and manage relationships with other IT leaders. The Sr. Solution Architect may lead internal cross-department IT initiatives and may participate on cross-functional initiatives for Express Scripts.
ESSENTIAL FUNCTIONS:
• Execute application architecture through working with delivery teams to enable the efficient and optimal use of Express Scripts' "ESI's" technology assets, ensuring adherence to ESI's IT Strategy, Guidelines and Architecture Transformation.
• Continuously evaluate industry standards, best practices and technology trends for their ability to support and enhance the goals of ESI's business.
• Provide in-depth technical consultation to business partners and IT management/development to ensure development of efficient application systems utilizing established standards, procedures and methodologies
• Perform long term and on–the–fly evaluations of solutions based on scenarios, outcomes and risk assessments.
• Review, identify and provide performance recommendations to delivery, capacity planning and systems administration teams.
• Perform financial assessments of platform changes and enhancements.
• Direct the creation of reusable technology components within ESI's enterprise architecture.
• Responsible for large scale implementations and transformations through managing multiple stakeholders at all levels (business, technical and regulatory); understands and addresses organizational barriers.
• Work with leaders of cross-functional teams sharing process improvements including engineering, system test, product management, operations, and quality.
• Engage in production support research and resolution recommendations, as required
QUALIFICATIONS:
• Bachelor's Degree Strongly Preferred; Master's Degree Preferred
• Minimum of 10+ Years IT experience, with direct experience implementing high volume multi-tier transactional systems, including: mainframe, web applications, workflow, imaging and web services.
• Mastery / certification in one or more standard architecture frameworks or technologies.
• Solid communication skills (written & oral) with the ability to prepare clear and concise presentations, technical design / architecture specifications, status and other written artifacts.
• Ability to organize and coordinate cross-functional technical and business teams.
• An overall understanding of an iterative software development lifecycle.
• Demonstrate the ability to work with and clarify vague and ambiguous initiatives.
• Familiarity with producing conceptual prototypes to visualize & demonstrate key concepts/capabilities to stakeholders.
• Has in-depth knowledge of one or more key technologies that are relevant to ESI's business
• Able to communicate and drive technology architectures, design patterns, architecture frameworks and software development/testing methodologies to developers, designers, business analysts, test engineers and testers.
• Comprehension and demonstrated knowledge of software development lifecycle, including financial management, agile software development methodologies, values, and procedures.
•Key strengths include leadership, team building, problem solving, analytic thinking, decision making, coaching, relationship building and adaptability
• Proven success coaching large, geographically distributed development teams to effectively use agile techniques.
Inclusive of facilitating discussions, conflict resolution, providing guidance and advisement.
• Able to prepare clear and concise presentations / updates specifically targeted for senior leadership.
• Experience with health care or PBM industry very helpful
• Willingness to work a flexible schedule to accommodate project deadlines
• Willingness to travel periodically (as office openings allow)
This position is not eligible to be performed in Colorado.
About Cigna
Cigna Corporation exists to improve lives. We are a global health service company dedicated to improving the health, well-being and peace of mind of those we serve. Together, with colleagues around the world, we aspire to transform health services, making them more affordable and accessible to millions. Through our unmatched expertise, bold action, fresh ideas and an unwavering commitment to patient-centered care, we are a force of health services innovation. When you work with us, or one of our subsidiaries, you'll enjoy meaningful career experiences that enrich people's lives. What difference will you make?
Qualified applicants will be considered without regard to race, color, age, disability, sex, childbirth (including pregnancy) or related medical conditions including but not limited to lactation, sexual orientation, gender identity or expression, veteran or military status, religion, national origin, ancestry, marital or familial status, genetic information, status with regard to public assistance, citizenship status or any other characteristic protected by applicable equal employment opportunity laws.
If you require reasonable accommodation in completing the online application process, please email: SeeYourself@cigna.com for support. Do not email SeeYourself@cigna.com for an update on your application or to provide your resume as you will not receive a response.