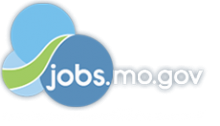 Job Information
Peraton Corporation

Senior VTC Field Engineer

in

St. Louis

,

Missouri
Overview
This is an excellent opportunity to utilize your technical skills supporting the Information Technology Enterprise Managed Services (ITEMS) User Facing Services (UFS) mission at the National Geospatial-Intelligence Agency (NGA). In this mission, we provide NGA with a bridge to the future, strengthening critical ISP services to mission users, harnessing the capacity of current and emerging Intelligence Community Information Technology Enterprise (IC ITE) services, and delivering the Power of GEOINT into the hands of users supporting critical time-sensitive functions. Our team operates and sustains User Facing Services for NGA, provides continuous improvement, implements special orders, and postures NGA to transition to future IC DTE service offerings.
Peraton has an exciting opportunity supporting the Information Technology Enterprise Managed Services (ITEMS) User Facing Services (UFS) mission at the National Geospatial-Intelligence Agency (NGA). Our team operates and sustains UFS for NGA, and provides continuous improvement in the effectiveness and efficiency of UFS.
As a Field Engineer , you will be responsible for configuring, managing, monitoring, and maintaining government Command and Control (C2) conference rooms and video-teleconferencing endpoints as a Senior VTC technician. The technician will be part of a maintenance team responsible for the installation, configuration, optimization, and troubleshooting of network, video, and phones services used on a government network.
Responsibilities
Responsibilities:
You will perform Tier II phone support of reported customer incidents supporting network connections, conference room video systems, VoIP phones, and fax printer systems

You will provide End User support, to include in-room and external network support with graphical user interface access and operability; troubleshooting, scheduling and administering video teleconferences

You will provide maintenance, to include powering on devices, inspecting/connecting cabling, confirming system availability.

You will conduct integration and configuration of existing VTC hardware, including application of security controls; operations and management support to the network infrastructure that underlies the VTC platform

You will patch and firmware upgrades, break/fix support and daily operations and management support, including onsite assistance for special events

You will provide remote and on-site support of preventive maintenance checks and services

You will coordinate issues with the network operations center

You will record and manage all activities using ServiceNow ticketing system

You will document and report all associated maintenance activities

You will develop and provide training to end users on the various systems in use when not supporting meetings

You will provide recommendations on replacement systems to the system engineering team
Qualifications
Required Skills:
You have a Bachelor's Degree in Computer Science or related field plus 5 years of related experience or a commensurate combination of education, training and experience, is required

You have 4+ years of experience in IT services, with troubleshooting and equipment repair of VTC equipment (Voice, video, and conference room control equipment)

You have 4+ years of experience in operation and configuration of audio-visual and telepresence systems such as Cisco and AMX

You have 4+ years of experience with all phases of the system life cycle concerning audio-visual and telepresence systems

You possess a current Top Secret/SCI security clearance
Level II: Education/Min Years Experience: HS/GED -- 8 years experience, Associates -- 6 years experience, Bachelors -- 4 years experience, Masters -- 2 years experience
Desired Skills:
AMX/Harman

BiAmp

ClearOne – Audio System

Tandberg/Cisco VTC

Planar – Video Wall
Security Clearance:
This position requires the candidate to have a current TS/SCI security clearance and be able to maintain the clearance.
Benefits:
An immediately-vested 401(K) with employer matching

Rapid PTO accrual schedule with floating holidays

Comprehensive medical, dental, and vision coverage

Tuition assistance, financing, and refinancing

Paid maternity and paternity leave

Company-paid infertility treatments

Cross-training and professional development opportunities

The ability to influence major initiatives
About Peraton
Peraton drives missions of consequence spanning the globe and extending to the farthest reaches of the galaxy. As the world's leading mission capability integrator, we are a trusted provider of highly differentiated national security solutions and technologies that keep people safe and secure. Peraton serves as a valued partner to essential government agencies, including the Intelligence Community, Department of Defense, Department of Health and Human Services, and NASA. Every day, our 10,000 employees do the can't be done, solving the most daunting challenges facing our customers.
EEO Statement
We are an Equal Opportunity/Affirmative Action Employer. We consider applicants without regard to race, color, religion, age, national origin, ancestry, ethnicity, gender, gender identity, gender expression, sexual orientation, marital status, veteran status, disability, genetic information, citizenship status, or membership in any other group protected by federal, state, or local law.
Refer a friend (https://careers-peraton.icims.com/jobs/9612/senior-vtc-field-engineer/job?mode=apply&apply=yes&in_iframe=1&hashed=-336030931)
Need help finding the right job?
We can recommend jobs specifically for you!
Job Locations US-MO-St. Louis | US-VA-Springfield
Posted Date 2 weeks ago (2/18/2021 10:57 AM)
Requisition ID 2020-9612
Category Engineering
Clearance Status Active/Current
Security Clearance TS/SCI
Mission Area Intelligence