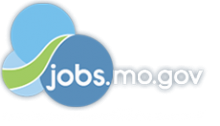 Stanley Acess Technologies

Service Technician II

in

St. Louis

,

Missouri
56438BRTitle:Service Technician IIBusiness:US - SSS - CSS State / Country / Province:Missouri Job Description:Are you interested in joining one of the world's largest, fastest-growing, and most dynamic companies? If so, you have come to the right place. Stanley Black & Decker is an $11B Fortune 500 company that offers a rich and storied history dating back to 1843.
This opportunity resides within STANLEY Convergent Security, a global division of Stanley Black & Decker. At STANLEY Convergent Security we design, install, service, and monitor electronic security systems that integrate intrusion, fire, video surveillance, access control and monitoring applications. With today's most comprehensive solutions, services, and technologies, STANLEY Convergent Security is the electronic security system provider of choice for industrial, government, commercial, and national account customers such as schools, hospitals, retailers, financial institutions, airports and more.
Currently, we are in an accelerated growth phase in a rapidly expanding industry. There's never been a better time to join our security team. We are seeking a motivated, self-driven individual looking for a long-term position as a Service Technician for our Security Business.
POSITION RESPONSIBILITIES:
The Service Technician services intrusion, fire, CCTV and access control security systems.

Performs scheduled and/or routine preventive maintenance on a variety of equipment/systems under contract agreement by inspecting, adjusting, cleaning, and calibrating systems and checking out equipment to ensure it's in satisfactory working order.

Completes maintenance within assigned Labor Load PM hours in a manner that reduces emergency calls and results in achieving the goal of zero call backs.

Assists with the start-up of new equipment or system installation and makes adjustments as needed to ensure the system is operational.

May plan schedules and/or lay out basic electrical equipment installation Perform work assignments in a safe manner and within specified cost limits.

Promote, build, and maintain good customer relations and assists with contract retention. Seeks opportunities for change orders.

Maintain company property and documentation in accordance with established policies; handle proprietary information in the prescribed manner; adhere to and support Stanley Convergent Security Solutions, Inc. policies and procedures including all safety requirements.

Maintain knowledge of industry changes and new developments in products and technology Attend and complete training programs as requested.

Presents a professional appearance and maintain a clean, orderly and professional vehicle image
QUALIFICATIONS:
Required:
High school diploma or GED

2+ years of experience installing and/or servicing intrusion, fire alarm, access control, and CCTV security systems with basic understanding of electronics, wiring, local and national codes.

Preferred:

IP Video and IT experience

Advanced knowledge of troubleshooting and IT/ Networking skills

Advanced industry experience or product certification in one or more of the following platforms: Fire/Life Safety Systems , NTS Certified Service Technician, Industry Level 2 in Fire Detection (ESA/ NTS, NICET, etc.)

Vocational/technical degree in electrical, security, or computer systems preferred

Bosch, DMP, Edwards/EST, Honeywell, Radionics, Simplex and/or GE/Mirtone system knowledge preferred

ESA Certified Alarm Technician

Ability to be trained or Certified in DMP and 3VR is a plus
SBDCSS
Stanley Black & Decker is an equal opportunity employer, and offers employees a competitive benefits packageRequisition Number:56438BRCity:St. LouisEEO Statement:All qualified applicants to Stanley Black & Decker are considered for employment without regard to race, color, religion, age, sex, sexual orientation, gender identity, national origin, disability, veteran's status or any other protected characteristic.