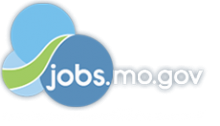 Job Information
CBRE

Shopping Cart Mobile Technician

in

ST. LOUIS

,

Missouri
Shopping Cart Mobile Technician
St. Louis, Missouri, United States
Facilities Management/Engineering/Maintenance
Requisition # 21003316
Post Date Feb 08, 2021
JOB SUMMARY
Working under limited supervision when supporting assigned service calls, utilizes intermediate skills to perform preventive maintenance and corrective repair of shopping carts.
ESSENTIAL DUTIES AND RESPONSIBILITIES
Complies with all applicable codes, regulations, governmental agency and Company directives related to building operations and work safety.
Performs assigned day-to-day repairs, emergency and preventive maintenance. Completes maintenance and repairs, records as required.
Reviews assigned work orders. Estimates time and materials needed to complete repair. Orders necessary materials and supplies to complete all tasks. Utilizes CMMS to manage work orders and track completion.
Assists with installation and modification of building equipment systems.
Assists with troubleshooting and repairs of shopping carts.
Inspects new installation for compliance with building codes and safety regulations.
Oversees and inspects the work performed by outside contractors.
Supports an energy management program to ensure measures are taken to operate all systems in the most efficient manner to keep operating costs at a minimum.
Responds quickly to emergency situations, summoning additional assistance as needed.
May serve as a mentor to other technicians.
Report and communicate on a daily basis all work activity via PDA device.
Performs other duties as assigned.
SUPERVISORY RESPONSIBILITIES
No formal supervisory responsibilities in this position. May provide informal assistance such as technical guidance and/or training to coworkers.
QUALIFICATIONS
To perform this job successfully, an individual must be able to perform each essential duty satisfactorily. The requirements listed below are representative of the knowledge, skill, and/or ability required. Reasonable accommodations may be made to enable individuals with disabilities to perform the essential functions.
EDUCATION and EXPERIENCE
High school diploma or general education degree (GED) and a minimum of 2 years of related experience and/or trade school training.
CERTIFICATES and/or LICENSES
Possess and maintain a valid driver's license and good driving record with periodic checks
Possess necessary skills to functionally operate a "full size" van/truck
Licensure as required by Authority Having Jurisdiction (AHJ)
COMMUNICATION SKILLS
Ability to comprehend and interpret instructions, short correspondence, and memos and ask clarifying questions to ensure understanding. Ability to write routine reports and correspondence. Ability to respond to common inquiries or complaints from clients, co-workers, and/or supervisor.
FINANCIAL KNOWLEDGE
Ability to calculate simple figures such as percentages.
REASONING ABILITY
Ability to understand and carry out general instructions in standard situations. Ability to solve problems in standard situations. Requires basic analytical skills.
OTHER SKILLS and/or ABILITIES
Excellent interpersonal skills, including oral and written communications
Proven record of providing excellent internal and external customer service
Uses computer and / or PDA for work order system, email, and training. Basic skills with Microsoft Office Outlook. Physical requirements include stooping, standing, walking, climbing stairs / ladders and ability to lift / carry heavy loads of 50 lbs. or more.
SCOPE OF RESPONSIBILITY
Decisions made with general understanding of procedures and company policies to achieve set results and deadlines. Errors in judgment may cause short-term impact to co-workers and supervisor.
SAFETY
Responsible for personal safety and the safety of those who are affected by your work. This includes but is not limited to:
Complete at a satisfactory level all required and assigned HSE training

Follow all activity policies and procedures, including all HSE related requirements at all times

Participate in all HSE related programs & activities as required, including incident investigations, interviews, auditing and assessment, etc.

Report any condition which you feel could result in an accident or injury and / or stop work if required
In addition:
Be aware of and understand all safe work practices and procedures and potential hazards associated with the work environment

Maintain and wear at all times required appropriate personal protective equipment (PPE)

Apply appropriate material handling techniques at all times,

Only operate warehouse equipment and machinery (e.g. pallet jacks, manlifts, etc.) if properly trained, qualified and authorized to do so
US Company Profile
About CBRE Group, Inc.
CBRE Group, Inc. (NYSE:CBRE), a Fortune 500 and S&P 500 company headquartered in Los Angeles, is the world's largest commercial real estate services and investment firm (based on 2019 revenue). The company has more than 100,000 employees (excluding affiliates) and serves real estate investors and occupiers through more than 530 offices (excluding affiliates) worldwide. CBRE offers a broad range of integrated services, including facilities, transaction and project management; property management; investment management; appraisal and valuation; property leasing; strategic consulting; property sales; mortgage services and development services. Please visit our website at www.cbre.com.
CBRE, Inc. is an Equal Opportunity and Affirmative Action Employer (Women/Minorities/Persons with Disabilities/US Veterans)