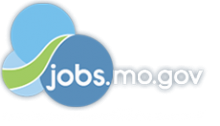 Job Information
Cigna

SIEM Engineer - Information Protection Senior Advisor

in

St. Louis

,

Missouri
This position is best suited for an experienced SIEM engineer with a proven understanding of enterprise security. The successful candidate will possess deep technical knowledge on a number of security technologies; have a solid understanding of information security and networking, and extensive experience interacting with customers. The SIEM Engineer is responsible for delivery of client specific SIEM management solutions. The SIEM Engineer serves as an escalation point for critical and complex client issues, performs configuration and testing of products, assists with developing and documenting work processes and trains other members of the team. The primary focus for this role is to act as a Subject Matter Expert for SIEM and UEBA technology and be able to configure, manage, operate and administrate the platforms.
Essential Duties and Responsibilities
Enrolling log sources, administration, content development and working with SIEM customers/stakeholders across the globe

Build new capabilities and installation of new applications from the app exchange to extend functionality

Monitor the impact of deploying new content to the health and performance of the SIEM

Creation and improvement of security policies, processes and procedures and other SIEM related documentation

Lead logging enrollments from multi-tier applications into the enterprise logging platforms

Modify existing parsers, as well as implement and test custom parsers and log source extensions in order to capture and correlate events from non-standard log sources

Evaluate deployment to identify flaws and key areas for improvement in effort to maintain an optimal SIEM operating environment

Comprehend error logs and act as escalation point for underlying event collection and correlation components
Core Competencies Desired
Several years security engineering experience in mid-sized to large organizations, with emphasis on security operations, incident management, intrusion detection, firewall deployment and security event analysis.

A few years with SIEM and UEBA technologies such as Qradar and Splunk

Investigates, interprets, and responds to technical and/or complex IT security data.

Understanding of regular expressions (Regex) and Python scripting

Demonstrated ability to work with matrixed resources in a team environment.

Must have excellent oral and written communication skills

Ability to ensure activities are in alignment with the business objectives and risk management framework

Strong technical skills, which may include experience with Linux and Window operating systems and scripting languages like Python.

Ability to anticipate, recognize, and resolve technical (hardware, software, application or operational) problems.

Working knowledge of Linux, LDAP, TCP/IP networking stack, and regular expressions

Some SANS Training completed

Experience with Linux or CentOS

Knowledge in the following areas is a plus: Perl and shell scripting, Docker, ELK, Hadoop

Ability to isolate problems between hardware and software and provide information to appropriate development team(s)

Highly developed, process-oriented skills for troubleshooting, problem solving, and problem resolution

Superior written and verbal communication skills are a must

Must be able to work in a fast-paced technical environment and sophisticated cyber-security products with frequent product releases and updates
Qualifications
Bachelors degree in Computer Science or a related discipline, several years of solid, diverse work experience in IT, or the equivalent in education and work experience.
One or more of the following certifications is preferred: CISSP, CCNA Security +, AWS Security, CCNP Security, CCIE, CCSP, CCIE, CCA, ITIL
This position is not eligible to be performed in Colorado.
About Cigna
Cigna Corporation exists to improve lives. We are a global health service company dedicated to improving the health, well-being and peace of mind of those we serve. Together, with colleagues around the world, we aspire to transform health services, making them more affordable and accessible to millions. Through our unmatched expertise, bold action, fresh ideas and an unwavering commitment to patient-centered care, we are a force of health services innovation. When you work with us, or one of our subsidiaries, you'll enjoy meaningful career experiences that enrich people's lives. What difference will you make?
Qualified applicants will be considered without regard to race, color, age, disability, sex, childbirth (including pregnancy) or related medical conditions including but not limited to lactation, sexual orientation, gender identity or expression, veteran or military status, religion, national origin, ancestry, marital or familial status, genetic information, status with regard to public assistance, citizenship status or any other characteristic protected by applicable equal employment opportunity laws.
If you require reasonable accommodation in completing the online application process, please email: SeeYourself@cigna.com for support. Do not email SeeYourself@cigna.com for an update on your application or to provide your resume as you will not receive a response.