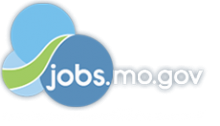 Job Information
Pfizer

Site Environmental, Health & Safety Lead

in

St. Louis

,

Missouri
ROLE SUMMARY
Successful candidate will be accountable for the performance of the EHS programs at the St. Louis Meridian operations. The colleague will establish and implement a strategic direction and robust systems to achieve environmental, health, and safety operational objectives and ensures compliance with all external and internal compliance responsibilities. They will provide effective leadership over the EHS team that foster and demonstrate a continuous improvement culture.
Candidate will demonstrate personal leadership, initiative, judgment and accountability in day-to-day work activities in addition to exhibiting strong planning/organizational skills. Must possess strong communication skills and demonstrate integrity and cooperation in working with diverse colleagues/groups.
ROLE RESPONSIBILITIES
Maintains a thorough understanding and working knowledge of existing and proposed changes in federal and state industrial hygiene, safety, environmental and loss prevention regulations, which affect Pfizer operations.

Conducts comprehensive environmental, health & safety assessments to evaluate adherence to applicable governmental EHS regulations, Pfizer policies and guidelines. Assesses the Company's vulnerability to monetary fines, litigation, and business interruption.

Primary contact for EHS regulatory authorities and internal Pfizer Corporate EHS Leaders. Acts as a consultant/technical expert during resolution of any proposed corrective actions.

Leads the EHS team to ensure implementation of systems and controls that ensure compliance with all EHS regulations and standards (internal and external).

Provides consultation on complex EHS issues. Recommends cost effective control alternatives to management.

Conducts detailed analyses of work-related accidents, employee exposures, chemical and environmental information. Conducts analyses to identify trends, including costs and potential risks, as needed. Formulate cost effective alternatives for corrective actions.

Establishes and implements strategic direction, robust systems, and key performance indicators to demonstrate achievement of objectives and maintained compliance with all EHS regulations, codes, industry practices, and Company standards.

Demonstrates continuous improvement with building a sustainable, compliant EHS culture at the St. Louis facilities.

Able to manage a 1M+ budget with little variance

Colleague will be an active, contributing member of the St. Louis Meridian Leadership team.
QUALIFICATIONS
"Candidate demonstrates a breadth of diverse leadership experiences and capabilities including: the ability to influence and collaborate with peers, develop and coach others, oversee and guide the work of other colleagues to achieve meaningful outcomes and create business impact."
Education: A Bachelor's degree in engineering or science with minimum 10 years related experience or a Master's degree with a minimum of 5 years' experience in an aseptic manufacturing environment. Professional certification preferred and highly desirable: CIH or CSP certification preferred.
Experience: Previous leadership experience desirable. The ideal candidate will have pharmaceutical or other regulated industry manufacturing experience and a strong personal motivation and aptitude for coaching, leading and managing individuals and teams. An aptitude for understanding process technology and equipment, aseptic processing, proven leadership ability, decision making ability, and excellent oral and written communication skills are essential. Demonstrated ability to interact effectively with all levels of the organization. Candidate must possess flexibility to respond to constantly changing conditions and priorities.
PHYSICAL/MENTAL REQUIREMENTS
Expected to spend time split between shop floor and administrative areas.
NON-STANDARD WORK SCHEDULE, TRAVEL OR ENVIRONMENT REQUIREMENTS
Job may require weekend/alternative shift work supporting the production schedule. Limited travel may be required.
The job is open only to Protected Individuals (as defined by 8 U.S.C. § 1324b(a)(3), namely, Citizens or Nationals of the United States, Lawful Permanent Residents ("green card holders"), Refugees and Asylees.
Other Job Details:
Last Date to Apply for Job: December 31, 2020

Eligible for Employee Referral Bonus
#LI-PFE
Sunshine Act
Pfizer reports payments and other transfers of value to health care providers as required by federal and state transparency laws and implementing regulations. These laws and regulations require Pfizer to provide government agencies with information such as a health care provider's name, address and the type of payments or other value received, generally for public disclosure. Subject to further legal review and statutory or regulatory clarification, which Pfizer intends to pursue, reimbursement of recruiting expenses for licensed physicians may constitute a reportable transfer of value under the federal transparency law commonly known as the Sunshine Act. Therefore, if you are a licensed physician who incurs recruiting expenses as a result of interviewing with Pfizer that we pay or reimburse, your name, address and the amount of payments made currently will be reported to the government. If you have questions regarding this matter, please do not hesitate to contact your Talent Acquisition representative.
EEO & Employment Eligibility
Pfizer is committed to equal opportunity in the terms and conditions of employment for all employees and job applicants without regard to race, color, religion, sex, sexual orientation, age, gender identity or gender expression, national origin, disability or veteran status. Pfizer also complies with all applicable national, state and local laws governing nondiscrimination in employment as well as work authorization and employment eligibility verification requirements of the Immigration and Nationality Act and IRCA. Pfizer is an E-Verify employer.
Environmental, Health & Safety