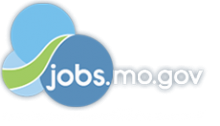 Job Information
IBM

Software Developer - NLP, AI and Machine Learning

in

St Louis

,

Missouri
Introduction
Our mission is to revolutionize customer service by developing and deploying the latest conversational artificial intelligence (AI), natural language processing (NLP) and speech technologies in IBM's industry-leading chatbot platform Watson Assistant. We are proud of the state-of-the-art, scalable and performant machine learning based system we have built, and we are now significantly expanding our team!
Your Role and Responsibilities
Being a Software Developer in NLP, AI and Machine Learning involves creating learning systems that enable humans and machines to perform better. These systems are designed to create new partnerships between people and machines to augment and scale human expertise in every industry, from healthcare to financial services to education.

What You'll Do:
• Create and maintain machine learning models with a focus on big data
• Work in an Agile, collaborative environment to understand and develop solutions for requirements. You'll be involved in designing, coding and testing innovative applications in areas such as machine learning, computational linguistics, Natural Language Processing (NLP), advanced and semantic information search, extraction, classification and reinforcement learning with exploration.
• Collaborate with research teams to adopt the latest technologies in AI and ML.
• Assist with implementing, testing and improving algorithms in these areas and proactively identify and file patentable technology
• Employ IBM Design Thinking to create products that provide a great user experience along with high performance, security, quality and stability.
*Who You Are: *
• You are great at solving problems, debugging, troubleshooting, designing and implementing solutions to complex technical issues.
• You thrive on collaboration, working side by side with developers and scientists of all backgrounds and disciplines, and you have very strong verbal and written communication skills.
• You have awareness of knowledge representation and reasoning.
• You have an understanding of software development and programming in a language such as Java or Python.
• Above all, we are looking for team members with a keen sense of ownership, resilience and drive. If you like dynamic projects and enjoy being challenged, if you can make progress when faced with evolving requirements and occasional uncertainty, if you enjoy moving fast (and aren't afraid of making a mistake or two on the way), then we are the perfect team for you!
Work locations : Littleton, MA or San Jose, CA
Required Technical and Professional Expertise
• Experience in at least one of programming languages like Python, Java or C+• Experience in Machine Learning frameworks such as TensorFlow, PyTorch, MXNet, scikit-learn, or something similar
• Applied knowledge in Data Mining / Automated Knowledge Acquisition, Representation and Reasoning
• Advanced software engineering practices including Agile techniques
Preferred Technical and Professional Expertise
• Ability to develop and debug nondeterministic, adaptive systems
• Experience with reinforcement learning, exploration and bandits
• Understanding of Bayesian statistics, counterfactual analysis or off-policy learning is a big plus
About Business Unit
IBM's Cloud and Cognitive software business is committed to bringing the power of IBM's Cloud and Watson/AI technologies to life for our clients and ecosystem partners around the world. IBM provides you with the most comprehensive and consistent approach to development, security and operations across hybrid environments—with complete software solutions for business and IT operations, development, data science, security, and management. Our experts and software capabilities help organizations develop applications once and deploy them anywhere, integrate security across the breadth of their IT estate, and automate operations with management visibility. With IBM, you also have access to new skills and methods, governance and management approaches, and a deep ecosystem of industry experts and partners.
Your Life @ IBM
What matters to you when you're looking for your next career challenge?
Maybe you want to get involved in work that really changes the world? What about somewhere with incredible and diverse career and development opportunities – where you can truly discover your passion? Are you looking for a culture of openness, collaboration and trust – where everyone has a voice? What about all of these? If so, then IBM could be your next career challenge. Join us, not to do something better, but to attempt things you never thought possible.
Impact. Inclusion. Infinite Experiences. Do your best work ever.
About IBM
IBM's greatest invention is the IBMer. We believe that progress is made through progressive thinking, progressive leadership, progressive policy and progressive action. IBMers believe that the application of intelligence, reason and science can improve business, society and the human condition. Restlessly reinventing since 1911, we are the largest technology and consulting employer in the world, with more than 380,000 IBMers serving clients in 170 countries.
Location Statement
For additional information about location requirements, please discuss with the recruiter following submission of your application.
IBM intends this job to be performed entirely outside of Colorado.
Being You @ IBM
IBM is committed to creating a diverse environment and is proud to be an equal opportunity employer. All qualified applicants will receive consideration for employment without regard to race, color, religion, gender, gender identity or expression, sexual orientation, national origin, genetics, pregnancy, disability, age, veteran status, or other characteristics. IBM is also committed to compliance with all fair employment practices regarding citizenship and immigration status.