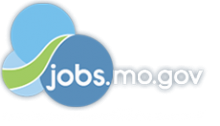 Job Information
IBM

Software Engineer – Desktop Apps & Cloud Integration

in

St Louis

,

Missouri
Introduction
Software Developers at IBM are the backbone of our strategic initiatives to design, code, test, and provide industry-leading solutions that make the world run today - planes and trains take off on time, bank transactions complete in the blink of an eye and the world remains safe because of the work our software developers do. Whether you are working on projects internally or for a client, software development is critical to the success of IBM and our clients worldwide. At IBM, you will use the latest software development tools, techniques and approaches and work with leading minds in the industry to build solutions you can be proud of.
Your Role and Responsibilities
You may work in EITHER the Emeryville, CA -OR- the RTP (Research Triangle Park)/RDU (Raleigh-Durham), NC office
Who You Are...
We're looking for candidates that want to turn ideas into reality, and become a core member of our client cloud application development team. You'll work alongside multidisciplinary teams of developers, designers and business professionals with a passion for technology and strong teaming skills. Our squad is focused on enhancing the usability of our high speed data transfer solution and developing customized cloud applications. Do you enjoy working in a high energy environment, adapt deftly to product plan changes, and identify collaboration as the foundation of your daily approach? If so, you'll fit right in with our team.
We believe you are a good fit for this role if you are able to:
Work effectively with large, new code bases across multiple platforms (Windows, Mac, Linux, etc.)

Learn quickly and apply new technologies, libraries, and frameworks

Employ a methodical approach to problem solving

Engage in thorough testing and verification projects

Effectively prioritize tasks, communicate schedules

Provide and receive feedback

Collaborate with others in a fast-paced and agile development environment
What You'll Do...
As a Software Engineer, you will use your programming skills to engineer scalable technologies. In this role you will:
Research, design, and develop new product features

Automated testing of new software product features

Debugging and resolution of software product defects

Refactoring existing code to improve software quality

Documenting software implementation at the architectural level

Helping junior engineers through code reviews, mentoring

Assist with customer support cases - Be an advocate for customer needs
Today's operating environment demands a stack that's responsive to the innovative enterprise – one that can leverage all data types & access the latest technologies. By 2020, businesses will commit at least 50% of IT spend on cloud. Be part of a diverse and global team of thinkers and doers - people who want to make an impact, cultivate their expertise and collaborate with some of the world's top business and technology professionals. We're hiring…..JOIN US.
Keywords...
#http #multithreaded #windbg #PaaS #automation @IBMCloud #SDLC #cplusplus #restapi #SCRUM @caffeinate_adam #IBMToday #CICD #SaaS @IBMNAJobs
Required Professional and Technical Expertise
In addition to superior verbal and written communication skills (ESPECIALLY for technical communication of architectural ideas and requirements), you'll need…
5+ years of C++ experience (including working with build systems such as Cmake, Makefiles and/or automake)

Experience with cross-platform development: Linux, macOS, and Windows

Experience with HTTP, REST APIs, JSON

In-depth understanding of operating systems

Mastery of system monitoring and tracing tools

Experience working with low level debugging tools such as lldb, gdb and/or windbg

Multi-threading and thread safety experience
Preferred Professional and Technical Expertise
Experience with Qt, Cocoa, MFC/ATL/COM

Experience with C#, Ruby, NodeJs, Typescript, Webpack, CSS

Experience with user interface design/implementation

Experience with SVN, Git, Jenkins
About Business Unit
Digitization is accelerating the ongoing evolution of business, and clouds - public, private, and hybrid - enable companies to extend their existing infrastructure and integrate across systems. IBM Cloud provides the security, control, and visibility that our clients have come to expect. We are working to provide the right tools and environment to combine all of our client's data, no matter where it resides, to respond to changing market dynamics.
Your Life @ IBM
What matters to you when you're looking for your next career challenge?
Maybe you want to get involved in work that really changes the world? What about somewhere with incredible and diverse career and development opportunities – where you can truly discover your passion? Are you looking for a culture of openness, collaboration and trust – where everyone has a voice? What about all of these? If so, then IBM could be your next career challenge. Join us, not to do something better, but to attempt things you never thought possible.
Impact. Inclusion. Infinite Experiences. Do your best work ever.
About IBM
IBM's greatest invention is the IBMer. We believe that progress is made through progressive thinking, progressive leadership, progressive policy and progressive action. IBMers believe that the application of intelligence, reason and science can improve business, society and the human condition. Restlessly reinventing since 1911, we are the largest technology and consulting employer in the world, with more than 380,000 IBMers serving clients in 170 countries.
Location Statement
We consider qualified applicants with criminal histories, consistent with applicable law.
Being You @ IBM
IBM is committed to creating a diverse environment and is proud to be an equal opportunity employer. All qualified applicants will receive consideration for employment without regard to race, color, religion, gender, gender identity or expression, sexual orientation, national origin, genetics, disability, age, or veteran status. IBM is also committed to compliance with all fair employment practices regarding citizenship and immigration status.