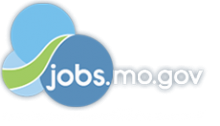 Perspecta

Software Engineer

in

St. Louis

,

Missouri
Description
Every day at
Perspecta, we enable hundreds of thousands of people to take on our nation's
most important work. We are a company founded on a diverse set of
capabilities and skills, bound together by a single promise: we never stop
solving our nation's most complex challenges. Our team of engineers,
analysts, developers, investigators, integrators and architects work tirelessly
to create innovative solutions. We continually push ourselves—to respond,
to adapt, to go further. To look ahead to the changing landscape and
develop new and innovative ways to serve our customers.
Perspecta works
with U.S. government customers in defense, intelligence, civilian, health care,
and state and local markets. Our high-caliber employees are rewarded in many
ways—not only through competitive salaries and benefits packages, but the
opportunity to create a meaningful impact in jobs and on projects that
matter.
Perspecta's
talented and robust workforce—14,000 strong—stands ready to welcome you to the
team. Let us make an impact together.
SoftwareEngineer
Perspecta has an immediate need for a Software Engineer
– in Raleigh, NC, St. Louis, MO, SanMateo, CA, Wilkes Barre, PA, Eagan, MI.
Under general direction, conducts or participates inmultidisciplinary research and collaborates with equipment designersand/or hardware engineers in the planning, design, development, andutilization of electronic data processing systems software.

Determines computer user needs; advises hardwaredesigners on machine characteristics that affect software systems such asstorage capacity, processing speed, and input/output requirements; designsand develops compilers and assemblers, utility programs, and operatingsystems.

Designs, develops, and provides customization ofvarious applications to meet a series of pre-defined requirements to bemet through the use of various programming languages and possibly machineand assembly languages. Performs all functional duties independently.Works on high-visibility programs, or mission critical aspects of assignedprogram(s).

Oversees the efforts of direct reporting resourcesand/or is responsible for the efforts of all staff assigned to a specificjob.
Qualifications
Required:
A degree from an accredited
College/University in Software Engineering, Computer Science or related
discipline is preferred.
A minimum of ten (10)years experience in software development and/or related field.

Able to perform allfunctional duties independently on high-visibility programs, or mission criticalaspects of a given program.

Able to oversee theefforts of direct reporting resources and/or be responsible for the efforts ofall staff assigned to a specific job.

Experience training/mentoringless experienced personnel.

Extensive knowledge ofand experience with designing, developing, implementing, and utilizinginformation systems.

Extensive experiencecollaborating with equipment designers and hardware engineers to optimize theinteraction of system and application software with the hardware platform onwhich it executes.

Extensive experiencedeveloping compilers and assemblers, utility programs, and operating systems.

Extensive experiencecollaborating with end users to define new system requirements.

Extensive experiencewith one or more application software languages (e.g. Java, C#, etc) and/or oneor more machine/assembly languages.

Extensive experienceproviding customization of software applications to meet pre-definedrequirements through the use of application programming languages and/ormachine/assembly languages.

Excellent communicationskills.
This position requires United StatesCitizenship, or a valid Green Card/ havelived in the US for the past 5 years and eligibility to apply for/obtain a Postal Clearance.
For more
information, visit www.perspecta.com.
PerspectaValues:
Perspecta is an EOE / Female / Minority / Individual with Disabilities /
Protected Veteran Status
If you are looking for challenges in a pleasant and international work
environment, then we definitely want to hear from you.
Job: Services
Primary Location: United States-North Carolina-Raleigh
Other Locations: United States-Missouri-St. Louis, United States-California-San Francisco, United States-Minnesota-Eagan, United States-Pennsylvania-Wilkes Barre
Schedule Full-time
Shift Day Job
Travel Yes, 25 % of the Time
EEO Tagline Perspecta is an AA/EEO Employer - Minorities/Women/Veterans/Disabled and other protected categories
Req ID: 1683195